Moving to Walsall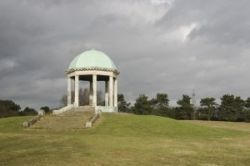 When you're moving from London to Walsall, there's no point making things more difficult for yourself. Hire a professional removal company like Moving Service and it means you can rely on us to take the strain during your home removal to Walsall. This means in turn you can have a less stressful house move. What may surprise you most when you hire us is just how little you have to pay for our removals service to Walsall. To find out just little it costs for a top-quality home removal firm, why not call us now on 020 8746 4402.

The main reason we can keep the prices of our house movers service so low is because we treat every removal as an individual event. That's to say, what you pay depends on what you specifically need and don't need for your house move. We take into account if you need a man with a van to Walsall, if it's a bigger house removal to Walsall or if it's an office relocation to Walsall. We also make things easier for you by helping you right from the moment you get in touch with us. Our home movers office and backroom staff can answer any questions and queries you have about moving home and about our house removals service so that you get the best home, office or business relocation to Walsall. You can use our wide experience in helping people move from London to Walsall in order to make your own relocation to Walsall that little bit easier.
The Life in Peaceful and Picturesque Walsall
With a population of approximately 170,000, Walsall is located around ten miles to the north-west of Birmingham. The name Walsall is thought to mean the valley of the Welsh speakers. Places of interest within the town include Walsall Arboretum which is a Victorian park, Walsall Museum, Walsall Leather Museum as well as The New Art Gallery. Shopping facilities include The Park Place Shopping Centre and The Saddlers Centre. Walsall railway station has regular services to Birmingham New Street as well as Cannock and Rugeley. It also has 90 bus routes which operate out of its two main bus stations, Bradford Place bus station and St Paul's bus station.
Moving From London to Walsall Is Easiest When You Hire Our Removal Company
Two other specific ways our home removals company can help you to relocate to Walsall is by helping to supply you with packing accessories as well as having an excellent packing service available. Packing accessories at affordable prices are quite hard to find but if you move home with our removal carrier we can supply you with every kind of packing accessory as well as packaging materials. Our packing service means our expert packers can assist you with as much or as little packing as you wish, all done to professional standards. Likewise our unpacking service can be very welcome after a long day moving to Walsall.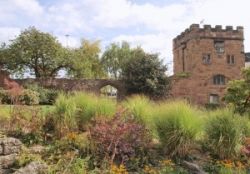 Our removal company have a long history of helping people relocate to Walsall, whether it's through our man and van hire, through a business removal or office removal service. All our staff are trained to the highest professional standards so your household contents will arrive in Walsall in the same condition they left London.

So you see there's really no point in making things difficult for yourself when moving from London to Walsall. With a great removal service from Moving Service and with the lowest prices anywhere, hiring us as your removals service should be the first thing on your checklist. To receive your free quote and to confirm just how cheap our prices are, call 020 8746 4402 today and immediately make life easier for yourself by hiring the best removals carrier there is.