Moving to Lancaster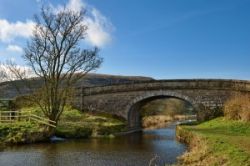 Hiring a professional moving company for your domestic or business move to Lancaster can save you time and money. When it comes to long-distance moving, self-service can be a stressful route to take and may actually be more expensive than hiring a professional man and van company. Moving Service is a professional moving service that offers various services to best accommodate your precise removal needs. We can handle both home removals and office relocations. Our office relocation service is quick, organized and efficient. We understand that when moving a business, time and money is extremely important. We work on weekends to minimize the impact of the relocation on your business or company. We also ensure that everything is organized when it is packed to ensure that nothing is misplaced during the process and the unloading process will be organized and easy. When moving a house, there are many arrangements that must be made beforehand, such as calling electricity companies, contacting employers or schools. That is why we provide full-service moving, packing and transporting so that you can focus on other arrangements for the move. Don't waste time by trying to pack large items or bulky furniture. When you work with us, you can expect professional expertise in packing and wrapping. We know how best to pack your large furniture or fragile kitchenware so it is not damaged during transport. And we can easily carry large items up and down stairs and through tight corridors. When you work with us, we can promise you affordable, efficient, professional and friendly service for your move to Lancaster. If you are looking for a reliable and professional removal service to Lancaster, then contact us today at 020 8746 4402 to learn more about our services and receive a free estimate. With us, there are never any hidden fees, just clear service. We make sure that you know exactly what service options we provide and the approximate cost so you can plan your budget accordingly.
Why Visit Lancaster?
Lancaster is situated in North West England in the country town of Lancashire. It has a population of approximately 46,000 people and is located near the River Lune. It is an ancient settlement and the Lancaster Castle still remains. It is a college town and home to Lancaster University. A settlement has existed in the area since the Roman times and the Lancaster Castle, which is the main landmark of the area, was built by the end of the first century AD. Lancaster today, has a significant university population and offers cultural events. The Lancaster Grand Theatre and the Dukes are notable venues for live theatre performances. Lancaster is also host to a large fireworks display which occurs every November and is one of the largest in the country. They offer many community events and programmes including sports teams, music venues and cultural activities.
Moving Service - Your Professional, Efficient and Affordably Removal Company to Lancaster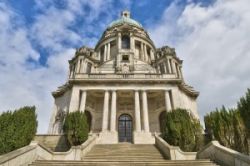 When you move with us, you can expect a variety of affordable services for a domestic or office removal. Our expert staff can move large items up and down stairwells and work with you during every stage in the process. When you work with us from the start of your move, you can make sure that everything will be executed as planned. Our managers are in constant communication with you and our workers, so everything is customized to your liking. So, if you are moving from London to Lancaster, then call us today at 020 8746 4402. A self-service move can be daunting, disorganized and stressful. Don't take the risk when dealing with a major move. See how our service options can save you time and money.