Moving to Madrid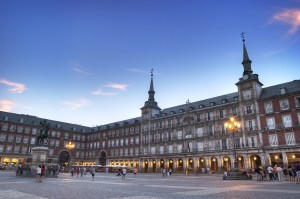 Our company is honest, reliable, professional and trustworthy, so it is no wonder that so many clients choose to hire our professional removal services when they are moving from London to Madrid. In most cases, many London to Madrid movers have a strict budget to stick to when they start their removals process and so one of the deciding factors of which removals company to hire is usually price.
Moving From London to Madrid Need Not Cost You the Earth Nor Stretch Your Patience
Hiring a company, especially a removals company, based on the cost and price of the company's services is not always the best way to find a professional and reliable company, as anybody can charge low prices to relocate your belongings in a low quality and unprofessional way. Many professional companies however, usually charge very high rates to show that there are a professional company and will relocate your belongings and personal items without any problems. Although it is far better to hire a professional company to the job of relocating your possessions and items is the wiser choice and the better option, if your budget does not cover such high priced services then this may not be a reasonable choice for you. Moving Service however, offers relocation packages for those who are moving from London to Madrid with a difference, as our removal prices are low and our quality is extremely high. With that said you need not worry that your belongings will get damaged, stolen or lost during transition and what's more is that you will get the relocation services that you want, need but perhaps didn't think that you could afford. Call us today on 020 8746 4402 and get started with moving from London to Madrid today.
Madrid - the Largest Metropolitan Area in the European Union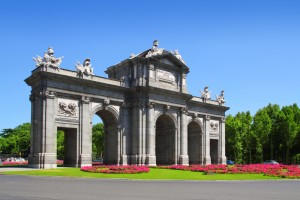 Madrid is the capital city of Spain and is also the largest city in the country too. The total population of the city of Madrid is around 3.3 million people however, the total population of the whole area of Madrid and surrounding areas totals to around 6.5 million people. Madrid is a developed and busier area of Spain which is why many people, including the younger generation of Spain, go to the city to find employment opportunities and for the busier lifestyle there. It is the largest metropolitan area in the European continent and the countries within the European Union, after Berlin and London which are both larger than Madrid. The main language spoken in Madrid is Spanish however; other languages are taught in schools, universities and spoken in and around the city as well. Madrid, despite being the capital city of Spain, boasts a great combination of traditional Spanish culture and history as well as the modern city life that the younger generation tend to enjoy. The capital city of Spain was founded in the ninth century and therefore is very historic as well as modern in some parts.
Find Out How Much It Will Cost You
Moving Service has all that you need when it comes to moving from London to Madrid. If you're pushed for time and do not have endless hours to spare in looking for a removals company or in taking care of the moving related tasks that come with the relocation process, then our company can do this for you at no extra cost. Our prices are very reasonable and you can find out exactly how much your move will cost from London to Madrid by calling us today on 020 8746 4402.