Moving to Malaga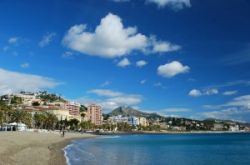 Wondering how to contact Moving Service, so we can help you with moving from London to Malaga? Get in touch with our dispatchers on 020 8746 4402, or send your request by mail with the form provided on this website. We will do our best to immediately connect with you, listen to your needs and answer your questions, in relation to international removals. In addition, we will arrange with you that when you are moving to Malaga, you will get the help of one of our man and van packages! They will help you make a list of things to be moved. This allows accurate determination of the volume of work required, for effective house removals. During the initial tour, our experienced professionals will get familiar with the particular areas from which things are moving, where they will be moving to, whether you have the use of an elevator, inspecting stairways and other access routes. One thing that will help us with your man with a van arrangement is familiarity with the amount of goods transported, taking into account the specificities of particulars of moving in and determine the required number of workers who will need to come move your belongings.
Help is on Hand When You Are Moving to Malaga
You can count on our removal company for recommendations on the size of the moving van; – assess the need of our disassembly and reassembly of furniture services, packaging and much more. Our moving company shall also offer assistance with the relocation of artworks, including paintings. All your moving goods and spaces are automatically insured! At the end of the tour, our movers calculate the time required to perform the removal services, provides you with a detailed plan for migration and sets the price. Removals can be ordered directly from this expert, or you might even contact our dispatcher.

Connect with us on our phone number, or complete the online form and we will send you to our experienced manager who sets the volume of work and the estimated cost of services. We will offer you the most optimal relocation variant and plan the entire move to the smallest detail. Immediately prior to moving, our trained staff can dismantle furniture, carefully pack everything in special packing materials and add descriptions to everything that is moving to Malaga. To accelerate the smooth functioning of your business in a new location, we provide a whole variety of relocation services. You can also have us wrap your corporate documents and shred the unnecessary ones. In addition, we provide environmentally friendly disposal of office equipment, as well as computer equipment. We always meet customer requirements, when performing a move to Malaga. We are ready to take care of everything involved in moving your business!
Let Us Simplify Moving From London to Malaga for You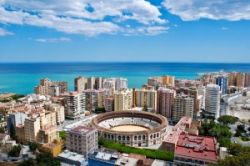 Moving Service provides professional installation and disassembly of furniture, kitchen furniture and entire offices, as well as handle all other aspects of moving from London to Malaga. Our staff are equipped with high-quality tools in order to perform a flawless removal to Malaga, all done according to your requirements. The mechanical removal and installation are already included in the cost of loading and unloading. In more complex cases, prices can also be set at an hourly rate per single worker. All our vehicles undergo regular technical inspection and are equipped with a special device, which is used for the safe transportation of your possessions. Call us on 020 8746 4402 and ensure that there is a fully equipped van waiting for you, equipped with all the needed materials such as blankets, tightening belts, packing material, etc. We can offer a rental truck, including the driver, so that your move out of London and relocation to Malaga can go off without a hitch!