Moving to Seville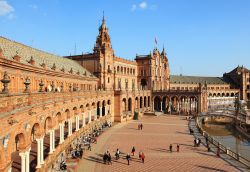 Moving Service transports all types of cargo in England, but also throughout Europe, so our man and van packages will be your perfect choice, when moving from London to Seville. When you call 020 8746 4402, our team of professionals will be at your service! The quality of work of our trained movers is regularly checked, when using a man with a van solution. We guarantee you the careful handling of house removals! The moving client's property and premises are automatically insured. We will provide a high- quality vans, which will drive you and your belongings all over Europe, especially when you decide to move to Seville! Should it be required, we can offer you a vehicle with a higher floor! You can get help from us in moving in the evenings, on weekends and public holidays!
Moving Abroad Shouldn't Be Hard or Expencive
With our professional man with a van packages, we will help you with house removals, smoothly. You do not have to worry about any part of your relocation to Seville. Our moving services have proven their effectiveness time and again. In the event that you are satisfied with our services and recommend us to your friends or colleagues, they will thank you for making their move out of London that much more pleasant! Our removal company offers quick and cheap moving solutions, whether you need to relocate a few pieces of furniture, or moving a whole collection of pianos. In addition to moving apartments, solutions can be found for also moving companies, moving offices, warehouses and more, including moving safes and last but not least, moving pianos. We provide professional installation and disassembly of furniture, kitchen furniture and even entire offices. Our removal services company offers international moving. Moving abroad can be done cheaply and those using our moving company, so clients do not have to worry about safety or their belongings. Our vans undergo regular technical inspection and of course, are only driven by experienced drivers.
Worried About Safely Moving That Heavy Piano? Don't Be! We'll Take Care of It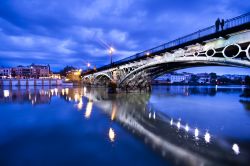 As we try to fulfil our customers' wishes, we provide our moving services on weekends, holidays and in the evenings. We also specialize in the transport of heavy objects, for instance- moving pianos and safes. We are ready to assume full responsibility in regards to your property and we guarantee you satisfaction with the removal to Seville. We offer affordable moving and always pay attention to customer satisfaction. All you have to do is to contact us on our telephone number, or use the electronic form on our website. Our staff will be happy to answer any questions. We can assist you with flat removals and moving offices after arriving at a mutual agreement. The moving will be done by our highly trained staff, who will make the necessary assessment of all the details, calculate the time required to perform the work, providing you with a detailed plan and help with moving to Seville. We are ready to provide all the important services associated with the entire moving process, from installation of furniture, to the environmentally friendly disposal of computer equipment. The international move to Seville is going to have all your property automatically insured.
Moving From London to Seville Needs Not Be as Costly as You May Mave Anticipated
Relying on Moving Service, when moving from London to Seville, is an extremely clever move. When you call 020 8746 4402, you will find out just how dedicated to your well- being and peace of mind we are. International removals can be not only costly, but intensely stressful, so having someone you can count on, is going to prove itself as an incredible helper. There are many companies out there, who will offer you moving services, but none will be able to match our combination of reasonable pricing and extremely focused professionalism.