Moving to Marseille

There are many advantages to hiring our company when you move from London to Marseille, but let us focus on the things that any other removals company is not able to offer you. Our removal services for those who are moving from London to Marseille can be tailor made to suit your lifestyle and commitments so there is no need to lose time out of your daily schedule to make time for your relocation. Although at Moving Service we do not want to focus on the fact that our removals are inexpensive because we do not want to make our services and business seem like a commodity nor do we want to have to prove or argue with our customers about the quality of adequateness of our services but we do want to state all of the benefits of hiring our company for your move from London to Marseille.
There is No Need to Dread Moving From London to Marseille When You Have Us On Side
If you are moving from London to Marseille sometime in the near future then it is easy and simple to hire our company and our dedicated team of staff that comes added in with using our services. Should you hire our company, you will be given many flexible moving options so that your move suits you down to the ground in terms of time, efficiency and the speed of conducting the relocation for you. When moving from London to Marseille with our fast and reliable team of moving specialists you needn't worry about when your items will arrive at your new destination in Marseille, as our removals team works quickly to get them transported in as short amount of time as possible without taking silly risks in terms of damaging your items in anyway. For more information on our high quality relocation services please call us today on 020 8746 4402 for more details and for a quote on your move.
Marseille Attracts Many Tourists From All Over the World
Marseille is a Mediterranean city which is situated in the south east of France on the French Mediterranean coastline. After Paris, which is of course the capital city of France and the country's largest city, Marseille is the second largest city in the whole of France. It has the largest commercial port in France and is the largest city which is situated on the Mediterranean coast of France. The pronunciation of Marseille and the way in which the name of the city is spelt changes from country to country and the name of what the local people here are known as in French is Marseillais. The official language here is French just like in the rest of France. The city serves as a popular place for people from other countries to buy property here and attracts many tourists from other parts of the world too.
An Expert Marseille Moving Guaranteed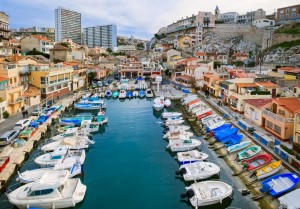 Moving Service knows what to offer our clients in terms of relocation services for those who are moving from London to Marseille and need a professional removals company to deal with all that is involved. Our prices are very reasonable and that could certainly be considered as an advantage when it comes to relocate however, we like to focus and promote to our customers that our high quality moves are the real reason for why you should call us on 020 8746 4402 to book our relocation services with us.