Moving to Montpellier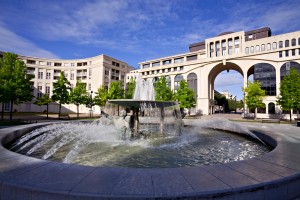 If you're moving from London to Montpellier and you're looking for a removal company, you may want to ask them a few questions. None more so than how much will it cost. When you ask Moving Service that question we'll be able to tell you it won't cost a lot. We have built our excellent reputation on giving an excellent removals service at an affordable price. When you phone our international removal firm however, we believe it's just as important for us to listen to what you have to say. That's because the reason we can keep our prices low is because we build our removal service around your particular relocation to Montpellier. All it takes is a phone call to 020 8746 4402 to find out how cheap our prices are. So why not make that phone call now and hear how surprisingly affordable it is to hire a top-quality removal firm for your relocation to Montpellier.
Montpellier Moving Services Company : Making Your Move Easier
It may be you only need a man with a van to Montpellier. It may you want something more. We don't just do house removals to Montpellier but office removals as well as business relocations in general. We are as flexible as we are inexpensive. That why we listen to what you have to say because we believe that what you want is all that matters. We want you to enjoy this house removal to France. Not for it to be stressful or difficult as some might tell you it has to be. With our removals carrier helping you, it can be a home removal which goes like clockwork. We work with you, not only in making sure you pay the lowest price but in deciding what you need and don't need for your relocation to Montpellier. How much packing materials you need or whether indeed it's a man and van to Montpellier you require. Whatever it takes to make your house move to Montpelier successful, we will do it.
Montpellier Is A Great Place to Live For A Modern Family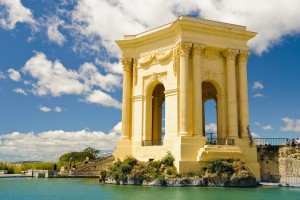 Montpellier itself is the capital of the Languedoc-Roussillon region in France. It's the eighth largest city in France with a population of approximately 255,000. Montpellier has great shopping facilities ranging from antique, arts and crafts boutiques in its maze of medieval alleyways to the ultra-modern Odysseum Leisure and Shopping Complex which has over a hundred shops as well as restaurants. The town is situated on the River Lez around six miles inland from the Mediterranean coast and is less than three hours travel from both Italy and Barcelona. The University of Montpellier, founded in 1160, is one of the oldest in the world.
When Moving From London to Montpellier We're the Removal Company That Helps You Most
If you have any problems getting hold of removal accessories or need a last minute top-up of packaging materials then you can also turn to us. We have a vast range of different removal accessories for all house movers you can choose from whether it's tape guns and bubble wrap or mattress covers and book boxes. For the long journey down to Nice you may also be interested in our professional packing and unpacking service. This differs from similar services in that our packing service is done to a standard and expertise you won't find with other removal companies. Yet, as with everything we do, our prices are great value so you get what you want at the price you want. So when you're moving from London to Montpellier give Moving Service a call on 020 8746 4402 and find out for yourself how much money you can save by hiring us as your removal carrier. You'll see, that moving to Montpellier just got a whole lot simpler as well as a whole lot cheaper.