Moving to Monaco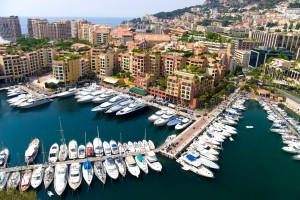 If you are moving from London to Monaco, and you are in desperate need of a reliable removals company you can trust and count on, look no further than Moving Service. Here, we provide our clients with great services at great prices. It is our aim to make our services completely affordable. We understand that, with the crisis spreading globally, many people are tightening their purse strings, and they are certainly not splurging out on luxuries they can't afford. However, we want to offer you services you can afford. We do not want our services to be unaffordable. What we more than anything is for you to return to us again and again for your removal needs.
We'll Make Your Move to Monaco a Mellow One
Moving, we fully understand, is very stressful and chaotic. We know – we have moved a huge number of people over the years. Therefore, we have come up with a system to make moving smoother. That solution is the personalised moving packages. Whatever needs or requirements you have, we can fulfill them, with our tailor made moving packages. To find out more about our services please call our office today on 020 8746 4402. Unlike most customer services, ours is great. You will find out handy information from our customer service. We know what we are talking about and we can help you in whatever way you need.
Take a Walk Through the Beautiful Ancient Village Monaco-Ville
Monaco is situated between the Mediterranean Sea and the Alps. The languages spoken in Monaco are French and Monegasque. There are many attractions in Monaco for you to see. Monaco offers both modern and historic attractions. If you enjoy walking, it would be a good idea for you to take a stroll through Monaco-Ville, which is a beautiful ancient village. Here, in this village, there is a range of hotels, bars, and restaurants for you to choose from. Other places to see in this city are the palais princier, the Monaco Cathedral, the Jardin exotique, La codamine, and the monaco opera house. These are just a few of the places you can see, but there are many, many more great places to visit in this area.
The Secret to a Succesful Move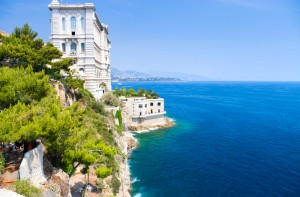 Unlike most removal companies, we treat our customers with the utmost respect. Our customers are our kings. So we treat them well. If you are moving from London to Monaco, you probably need some help and there is no better removals company to choose in London than Moving Service. We are a company that has been operating for over ten years, and over that time our skills have been sharpened thanks to the vast amount of experience we have endured. We believe we know the secret to a successful move. That secret is organisation. If you move is well-planned and well-organised, you are guaranteed to have a smooth move. The mistake many people make when they move is they do not plan sufficiently. Most people actually tend to rush the job and this is where it all goes wrong. However, we can help. We will provide you with a moving checklist. Then you will know exactly what you need to do before you move. You can then check off every task that you have completed. You will be amazed at how useful this technique is. It is incredibly beneficial to you in the long run. For more information, call our office on 020 8746 4402 and we will be glad to help! Don't let it get you down any longer – let us help!