Moving to St Mary Cray, BR5
The domestic removals process is a tough one. Many people find that there are more problems to deal with than they expected, and it is often hard to work out the best way to avoid them. At Moving Service we feel that you cannot go wrong with a team that has long years of experience. We have seen domestic removals in all sorts of conditions, so we are prepared for everything when it comes to yours! Whether you are after a long haul house removal in St Mary Cray, BR5, or just a job that gets you around the corner, we can help. We have full-sized removal vans, and also offer man and van services in the BR5 region. We like to cater for all, and make sure that no one is hassled too much by their home removals. For your domestic removal in St Mary Cray, you need a team who are friendly, efficient and safe. This covers all of the potential worries that people have about house movers. They worry about breakages, as well as having new people around their homes. The fact is that our staff are extremely good natured, and excellent with keeping your things safe. If you have packed up your boxes correctly, then there is nothing to worry about, as our team can manage them easily. Get in touch with us now on 020 8746 4402 if you have any other questions.
Visiting St Mary Cray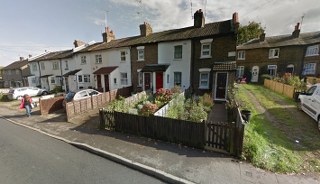 It is an area in the south east of London, in the London Borough of Bromley. The area is a place with a great cultural history in being an ancient place for labour. The fruit and hops farms of the region drew many migrant workers and Romany travellers. The area is now host to one of the largest traveller settlements in the Country, the Star Lane site. The labourers on the railways in the latter 1800s played games of football on a patch of land on Star Lane, which is now a cemetery. Those games began Cray Wanderers FC, which is now considered the oldest football club in London. The area is served by rail at St Mary Vary station. The railway connects it to London Victoria, as well as areas to the south in Kent. There are also regular London busses that connect the region to its neighbours.



Reducing the Stress of Removals in St Mary Cray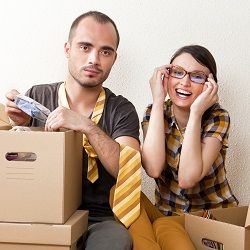 When it comes to services, you want your house movers to be the highly experienced. We can make sure that there is no chance of our team letting you down. We can plan your house move in St Mary Cray in advance with you, to make sure that all bases are covered, and then prevent any potential issues from arising. You will find that the results are amazing, in terms of reducing the chances of things going wrong. You need to avoid things like heavy traffic, breakages and delays, so use us! We make moving house easier. Ensuring that you have an easy time on your removal in the BR5 area is important to us. We can also offer excellent value for money. You need the best movers in the business, but at the right price. We offer our services at competitive rates, as we know that there are other services out there trying to get your business! With the excellent professionals we have in our staff, and our fleet of removal vehicles in St Mary Cray, there is no chance that you are not going to get an amazing deal with Moving Service, so call today on 020 8746 4402.
Our Testimonials
Moving Service in St Mary Cray are the best. The low price of these house movers did not mean they compromised on the service they delivered.
I got extremely lucky when I finally chose Moving Service for my removal company in St Mary Cray. From first contact to watching the men in action, everything was just perfect. They deserve all the good will that comes their way. Please keep up the great work!
Moving Service gave us quality moving house help when we needed to move to St Mary Cray to our new home, for anyone looking for moving assistance I would recommend them.
We just wanted to say how much we appreciated the hard work your home removals guys did on our move to St Mary Cray. Thank you.