Moving to Herne Hill, SE24
If you have ever thought about moving to Herne Hill, hiring Moving Service would be a huge advantage. We have spent a very long time providing a vast array of solutions, all suited to helping people move to and from the area. Because of this, we have built up a tremendous amount of knowledge of what our customers really need and what they really appreciate. Due to all of the myriad facets of a move demanding your attention, staying on top of the process can be a difficult task. But the option of hiring in professional help allows you to forget about your worries related to your removal. To find out exactly what we offer and to get a free consultation, call 020 8746 4402 right now.
What Do You Need To Know About Herne Hill?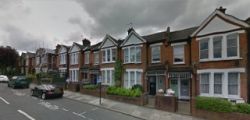 Found just south of the Thames River, this area is close to four miles away from the exact centre of London. With borders along Brixton, Dulwich, Denmark Hill, Tulse Hill and Loughborough Junction, it crosses the boundaries between the two boroughs of Lambeth and Southwark. Apart from that, it is very close to the region known as Camberwell, a famous part of South London. There is a large green open space named Brockwell Park, an area hosting Brockwell Hall – a Grade 2 listed building. Being in close proximity to the rest of London, there are a number of options for those who are looking to travel to and from the area. These include Herne Hill Railway Station, providing travel options to Blackfriars, Farringdon, St Pancras, Luton Airport, London Bridge, Clapham Junction and London Victoria. There are also a number of buses journeying through the area on a regular basis, including night buses to facilitate late night travel.
Our Removals Expertise Is Perfect For Your Move
With our huge amount of experience, we know how to make your move fly by. Thanks to our team and the reliable removal services we provide in SE24 region, moving any home or any office is now made a lot easier. For those who need a stress-free solution to the hassle of the moving process, you only need to chat to our team for a few minutes to feel reassured by the great understanding we possess. Aside from this, handling the demands on your schedule becomes a lot easier when there is a team of experts on hand to do all the heavy lifting. For those focused on office removals, our staff can ensure you and your business remain as productive as possible during a relocation, something your customers will definitely appreciate. With so many benefits to bringing in our professionals, there really is no better way of moving property.

Worried About Your Big Move To Herne Hill? Hire Our Help Now!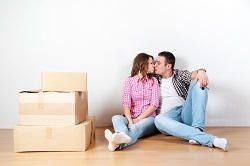 With Moving Service, your move is in the best available hands. We bring our expertise to house removals in SE24 district, providing a wealth of professional knowledge that will make a difference to any move. But this does not have to be expensive. Our help is designed to offer low cost removals options in Herne Hill, helping you save money on the best solutions in the area. The understanding we possess of our customers ensures we know exactly how much you value being able to depend on a great deal and low cost solutions. So get in touch with our team today and find out just how much you stand to save. There really is no better way of moving between properties, with our professional services being just what you need to make the real difference. Call 020 8746 4402 today to find out more and receive a free quote.
Our Testimonials
Don't think I'd have coped without the removals services in Herne Hill SE24. They did all the stuff I didn't want to do, and it allowed me to spend time on far more important things.
Last week was the week where I finally moved houses and was taken care of by this great removal service. The movers came to take care of everything splendidly fast and I was able to move in no time to Herne Hill SE24. Moving Service is super duper fast when it comes to removal services.
Valentino Walter
03

Jun 2019
On the actual removal day, the supervisor and her team arrived at my place in Herne Hill SE24 on time and after inviting them in, they proceeded extra careful while handling my stuff and professionally. I really couldn't have done it without your help. Kudos.
I never thought that I would have an enjoyable experience with a removal service. The movers were charming and courteous. They are the top moving company in Herne Hill.