Moving to Gothenburg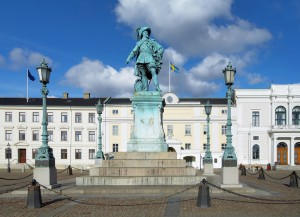 If you are moving from London to Gothenburg and you are seeking help, look no further than Moving Service. We have been operating for many years and we believe that our business is built primarily on customer recommendations. Thanks to our vast number of customer recommendations, our removals business has expanded and grew successfully. Now, we are the most sought after moving company in London and across the U.K. We are famous for our quality service and for our comprehensive list of removal services. Yes, that's right; we offer more than just international removals. We offer packing and boxing, storage, man and van, domestic moves and commercial moves.
Don't Be Afraid of the Prices
All of these services, we are pleased to inform you, are completely affordable and we can assure you, they will not be out of your budget. We know that nowadays people are tightening their purse strings and it is our intention to make our services 100% affordable to all. We aim to provide our clients with great services at great prices. We want to be that company you turn to for your every single moving need. If you would like to find out more, please do not hesitate to get in touch on 020 8746 4402. We are always glad and more than willing to help a customer in need.
The Stunning City of Gothenburg
Gothenburg is a city in Sweden and it is, in fact, the second largest city in the country, with a staggering population of 500,000 people. Gothenburg is indeed an incredibly stunning city. Apparently, it is one of the friendliest and most welcoming cities in the whole of Sweden – it's even friendlier than Stockholm. Therefore, it is the perfect place to visit or live. It is not surprising why so many people come and visit this city every year. Places worth visiting in this city include Skansen Kronan, the indoor fish market, Haga, and Lejonet. There are also many museums including Gothenburg art museum, museum of world culture, Gothenburg city museum, and many others. Whilst in the city, why not visit its beautiful parks too? Slottsskogen, Tradgardsforeningen, and Botaniska Tradgarden are all beautiful parks that are a must-see. Gothenburg is an extremely cultural city and supposedly, this is why so many tourists are attracted to this spectacular city. Its architecture is also an attraction to many tourists. A lot of the city's buildings date back to the 17th century.
Make Us Your First Priority When It Comes to Your Move From London to Gothenburg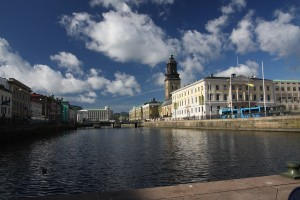 If you're having trouble finding a good enough removal company that you can trust completely, there's no better company than Moving Service. With our skill and experience and top resources, you are 100% guaranteed a smooth move that won't be a complete nightmare. As you probably know already, if you have moved previously, moving, a good percentage of the time is a complete nightmare. It's always so stressful and time consuming. If you work full-time, you probably don't have much spare time to devote to moving. Then, when you do have time, you tend to rush the chore and this is where it all goes wrong. You should not rush moving. It is a time consuming task and that is something, we're afraid to say, you must deal with. Unless you have plenty of free time on your hands, it would be wise to hire a professional moving company to assist you with your move from London to Gothenburg. Otherwise, your move could turn out to be a disaster and nobody wants that. We can handle your whole move from beginning to end if you wish. For a free moving quote, call our office today on 020 8746 4402.