Moving to Malmo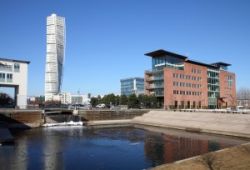 Every year many thousands of Britons decide to pack up and leave to live their life in another country. As the European Union has allowed the freedom of goods and people, this has never been easier. Many of us can simply book a plane and arrive in our new home without any worries whatsoever. There are many reasons that people decide to move abroad; perhaps it is for just a change in the pace of life, as they seek a calmer, cleaner environment to live in; or it could be for a brand new job with exciting opportunities- whatever the reason for moving abroad it is a big step that could lead to a brilliant new life and opportunities to explore. There is no doubt that all this upheaval could be a struggle at first as you come to terms with having to integrate into a new society and learn a new language but the rewards could be greater still as you create a prosperous new life for yourself and for your family. International home removals can be a real pain if you do not hire a professional international relocations company or a man and van to help you. That is why Moving Service have been helping people to make their international relocations to Malmo easy for many years. We have all of the know-how that is needed to make your move a breeze and we can offer a fantastic home removals service at an astoundingly low price. Why not take all of the hard work out of your international home removals and take advantage of our great service? We are sure that you would rather be putting your feet up and getting on with the more important things that life has to offer rather than organising and carrying out your own house removals work. If you are looking to move abroad then give us a call right now on 020 8746 4402 and we can discuss with you your unique international home removals needs and come up with a bespoke service that suits those needs and your budget. Do not delay and call us right now to take your first step in getting your home removals needs sorted with our man with a van service.
Nature and Modernisation Blend Together In Malmo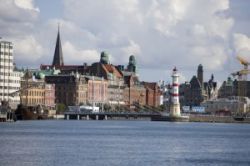 Malmo is one of the most popular European destinations that people to choose to relocate to and this is not surprising when one considers what is on offer in a city like this. There are great educational facilities all over the country that cater for children of all ages and abilities so those moving to Malmo with their family can rest assured that only the very best education is available. The country is known for its amazing natural beauty and green and clean cities and towns so you too can breathe easy on a daily basis as you enjoy the beautiful natural surroundings. Not only is it a great place in terms of natural beauty but Malmo's economy is booming too as more and more businesses prosper in this progressive northern European state, so there is always the opportunity to prosper as a business or an individual.
Make Moving from London to Malmo Easy with Our Great Service
Moving Service have many years of experience in helping people to do their international relocations, with their man and van service, and we would love to help you too. International home removals to Malmo can be very stressful when you do not have the experts on hand to help you when you need it most. So why not take all of the worry out of your home removals and choose the real industry specialists to do all the hard work for you? By calling 020 8746 4402 right now, a friendly member of our team will be able to provide you with a free quotation.