Moving to Netherlands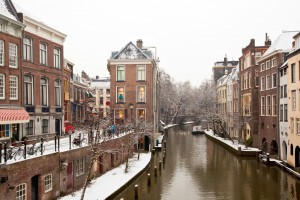 Some people believe that there is not a lot to moving house. Supposedly, you just need to put a few things in boxes and head off. That, however, could not be further from the truth. Moving requires three essential things: careful planning, thoroughness, and most of all, time. Without those three essential things, your move is bound to turn disastrous. What most people do not have enough of is time. What with work and other daily chores, it can be quite tricky to find spare time to devote to moving. However, it is nevertheless important that do so, otherwise your move will not be smooth at all. That is why you should let us help. We can help you with your move from London to Netherlands and we can also provide you with other removal services such as packing and boxing, and storage. Planning and packing are tasks few people put much thought into and yet, in our opinion, these are the most important steps in the moving process. Without a solid plan, and well-packed items, your move is heading for disaster. If you would like some more information on our services, please do not hesitate to contact us on 020 8746 4402.
Life in Netherlands
The Netherlands, which can be also known as Holland, is a country located in Europe which is bordered by Germany, and Belgium. Due to its small size, friendly and welcoming inhabitants, and unique sites, numerous tourists visit the Netherlands on a regular basis. If you want to explore the beauty of Europe, this country should certainly not be missed out. The Netherlands can be divided into four regions: Western Netherlands, Eastern Netherlands, Northern Netherlands, and Southern Netherlands. The most commonly visited city in the Netherlands is, of course, Amsterdam. And with its stunning architecture and beautiful canals, it really is not surprising. The Netherlands boasts a number of historic cities that are definitely worth visiting. Amsterdam is one of them. Others include Maastricht, Leiden and The Hague. The Netherlands has a number of great museums for you to check out, including the Van Gough Museum, the Groninger Museum, the Rijksmuseum and many more. Other activities you can do in the Netherlands, which are popular in this country, is cycling – this country has endless cycling paths, swimming, water sports and walking. The currency of this country is the Euro and the language spoken in this country is Dutch.
Moving Service Can Provide a Swift and Smooth Move From London to Netherlands at a Great Price!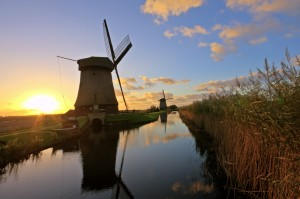 There are so many benefits of hiring Moving Service. Not only will your receive only the best quality service, you will save time as well, which for many people is a huge bonus, as time is something most of us have very little of. You will be able to add those hours back into your schedule and use them on something more enjoyable. Another benefit of hiring us is you will feel more relaxed. Moving, whether it is within your country or outside of your country, can take its toll on your stress levels. It's only natural. Moving is a huge step, but moving from London to Netherlands is an even bigger step, and it would be a good idea for you to enlist help. Without even taking into consideration the move, it will be a lot of hard work.
Get in Contact With Us Today!
So let us help you out. With our experience and expertise, we can provide you with a swift and smooth move. In addition to this, we offer packing services, storage services, and man and van services. Whatever you need, we can help. Get in touch today for a free quote on 020 8746 4402.