Moving to Rotterdam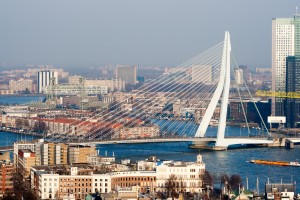 At Moving Service we offer a comprehensive list of removal services including packing and boxing, man and van, storage, home removals, office removals and international removals. All of these services are carried out by our excellent teams here at our company. We have a different team for each sector of our company, and each team is specialised in each service. Our team of expert packers can carry out all of your packing and boxing, and they can ensure that all of your items are packed safely and securely so that they don't risk getting damaged during transit. It is important that your belongings are packed appropriately and yet it is a task that is so commonly rushed. We also have our team of movers that can help you load, unload, and of course, transport your items from one house to another. Our team of movers handles all items with care and they can even disassemble and reassemble your upholsteries. We offer storage facilities to those of you needing extra space, whether it is before, during, or after you move. You can count on us completely to provide you with quality services. We will not let you down. Call our office today on 020 8746 4402 and receive a quote – free of charge.
Visit the Museums of Rotterdam
Rotterdam is a city located in South Holland, with a population of approximately 600,000 inhabitants. Rotterdam is known for having the largest port in Europe. And from 1962 to 2004, it was the busiest port in the whole world. Rotterdam is a city known primarily, however, for its stunning architecture. So for those of you with a passion for architecture, this is the place to be. In terms of landmarks, Rotterdam boasts a number of great museums that are incredibly interesting, such as Museum Boijmans Van Beuningen, Kunsthal, Nederlands Fotomuseum, Chabot Museum, Railz Miniworld, Maritime Museum, and many others. There are also many monuments in this city for you to admire, including the City Hall, which was built in 1914; the Erasmus Statue, which is a statue dating back to 1622; Sylvette; and De Verwoeste Stad Statue. Rotterdam has seven rather historic windmills and these are the only windmills left in the city. Whilst in this vibrant city, you can also visit its botanical gardens, its ancient churches, and its beautiful beaches.
Hire Us For Your Rotterdam Move – It's the Right Thing to Do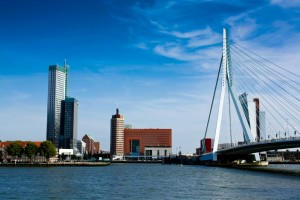 You can rely on Moving Service for a swift and smooth Rotterdam move. We have been moving people from property to property for over ten years now, and thanks to our experience, we have a fuller understanding of moving and how to achieve a smooth and stress-free move. It is all down to good planning and time. You do need plenty of time when it comes to moving. Without time, you end up rushing it all and this leads to disastrous consequences. Don't risk it! We fully understand that most people do not have a great amount of time. When you have so much to do already, like working and house chores, it can all get on top of you in the end.
Don't Stress Needlessly
Moving certainly raises your stress levels because moving, in all honesty, is a hectic chore. Moving, according to studies, is one of the most stressful tasks you will come across in life and it really is understandable. We can fully agree with these studies. Therefore, it is our aim to make your move as easy as possible. If a scenario does happen to occur, it does not matter, because we will handle it. We've dealt with so many over the years, and we certainly know how to handle them. Call today on 020 8746 4402 to find out more.