Moving to The Hague

If, for whatever reason, you are in need of a professional removals company to help you with your move from London to The Hague, there's no better company to choose than Moving Service. Here, we provide our customers with quality services at the most competitive prices. You definitely will not find better around than us. There are numerous reasons why you might decide to enlist moving help. The primary reason for doing so is lack of time. Few people have a lot of spare time and moving, unfortunately, drains you of time. That is at least, if you want to make a good job of it. Because of work and other daily tasks that drain you of time, there really is very little time for anything else. That is why you should get help, and there is no better removals company to choose than our company. Here, we provide clients with affordable services that are not going to break your bank balance. With the crisis spreading across the world right now, nobody wants to pay more than they should. However, despite our prices being relatively low, you will not have to compensate for the service. Our services, we can tell you, are superb. You are guaranteed to be impressed with them. So call us today on 020 8746 4402 to find out more.
Immerce Yourself in the Beauty of The Hague's Ancient Architecture
The Hague is a city located in the Netherlands in the province of South Holland. Despite it not living up to the major city of the Netherlands, Amsterdam, it is nevertheless an exciting city to visit. Over the last decade, this city has undergone a lot of development work and architectural projects. There is indeed a great amount to see in The Hague and in the centre of the city you will find a lot of its historic architecture which can all be viewed on foot. Also in this city you will find numerous cafes and restaurants where you can stop of for a break and refreshment. Other places to see in this city include the Plein, Binnenhof, Mauritshuis, Bredius museum and Stadhuis. You should also, whilst in The Hague, see its major landmark, Statenkwartier Area. It is indeed a beautiful place for walking and admiring the ancient architecture. There are many other events that you can participate in. This city is a great place and there is a lot to do here, so you won't get bored.
Let Us Be in Charge of Your Move From London to The Hague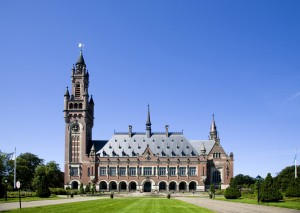 Are you moving to The Hague? If you are, you most likely need a professional removals company you can trust and rely on 100%. Moving Service has been operating for more than 10 years, and during this time we have moved a number of clients from one property to another. This experience has enabled us to deal with all sorts of moving scenarios, which, in our opinion, is invaluable. We want to make your move to The Hague as relaxing as possible and we certainly do not want it to be hard work or stressful in any way at all. We feel that, when you hire us, it is our responsibility to provide you with quality services at the best prices ever. After all, why should you have to pay for a good service?
Call Us for More Information
If you would like to find out more about our services, or about the benefits you will gain from hiring us, speak to our friendly advisers today and they will help you in whatever way they can. So give us a call today on 020 8746 4402 and we'll even give you a free quote as well.