Moving to Utrecht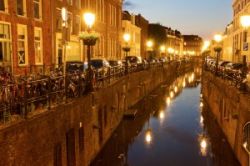 After working in London, you have finally got the post and are moving from London to Utrecht. This is exciting news and now the move is imminent. The first thing you need to do is call Moving Service on 020 8746 4402 so that we can begin your adventure in the best possible way, perhaps with a man and van package.

In this removal company, we understand that removal can be quite traumatic, but if it done through us, it is a pleasant experience which is simply part of the excitement which comes with new possibilities. Our many years of experience offer you the opportunity to move without any fears. Instead one call to us will start the ball rolling in the right direction. This moving company will take all the drama out of your move and before you know what has happened you and your loved ones will be in your new house and ready to tackle the new adventures awaiting you.
When Moving From London to Utrecht, Quality Help is Essential
The removal company would be more than pleased to set up an appointment at your earliest time to discuss the plans to get you to Ultrecht. There are a few small details to see to first before we can set the plan into action and once we have discussed these we will be on board and ready to roll.

Firstly we need to determine how involved you want to be in the actual man and van experience. Many people feel that they are happy having us do everything for them, but you do not need to feel like this and may use a man with a van package if you want to. For obvious reasons, it is easier for us to do all the removal services, as we know just how to handle everything professionally.

Our initial meeting will determine your involvement in the removal, as we will discuss everything from the new address to the placing of your furniture when you get there. Should you prefer for us to do all the work we will be much obliged and carry out a perfect job for you. This means that we will do all the packing of all your goods into special containers designed for long house removals. Our movers will wrap and protect every item of yours to make sure that there is no such thing as a scratch or dent on any of your precious cargo.

A few days before the move, the moving company will commission an expert team of packers to do an itinerary of all the goods in the house and proceed to package everything safely for transit. Our specialized removal services packing materials will ensure a soft journey for all your goods. All your appliances and furniture will be wrapped and readied or transporting a few days before the big day.
Utrecht Moving Company Provides a First Class Moving Service Anywhere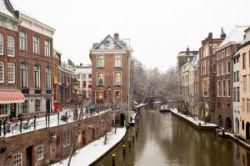 Should you want us to professionally position your furniture when we get there, all we would need from you is the exact layout in form of a rough sketch. This will be good enough for us to place your favorite couch in just the right spot ready for you to sit in when you arrive.

On the big day of the house removals, we will send the transport vehicle as discussed. The driver will arrive promptly on time with a team of highly skilled movers. They will come in and quickly and carefully load your household of goods. They will ensure that everything is properly packed and ready to go in just a short time and a man with a van package will make it an easy job.

Once it is all loaded, the driver will set off with moving from London to Utrecht. His knowledge and experience will ensure that your belongings all arrive safely at the new address where our team of movers will proceed to unload the truck and reposition all your goods for you. We will unpack for you and soon you will be there and ready to start your new life. To secure these benefits, call Moving Service on 020 8746 4402.