Moving to Schaerbeek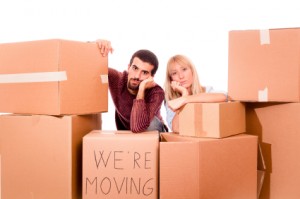 It's easy to see why so many Londoners are moving overseas to Belgium. The quality of life in one of Europe's finest countries is hard to beat and certainly makes the London rat race seem all that more unappealing. The Belgians have an excellent educational system for children and a huge range of outdoor beauty spots for people to visit. As well as being architecturally stunning, Belgium has a host of cultural activities, pubs and cafes to keep everyone happy. Perhaps you are moving to Schaerbeek for work commitments or simply want a change of scenery. Whatever the reason for moving to Belgium you will be sure to need a professional international removals service to help make light work of your relocation. That is what we at Moving Service have been doing for years and we would love to be able to help you in your dream move to Belgium too.
We're Flexible About Our International Moving
Many people find the idea of relocating their entire lives to a foreign country a daunting prospect and this should come as no surprise. That's why time and again people come to us for a professional, affordable house removals and international moves service. Why not give us a call on 020 8746 4402 and one of our friendly staff will give you a free estimate on our range of top quality relocation services. We fit our services around our customers. For those with only small to medium sized moves required we have a man and van service that can really help. But for those who need to take little more with them we have a dedicated team of removals specialists on hand to make that dream move a much simpler process. Whatever the size of your need, we endeavour to work flexibly. We know that our clients are already experience great upheaval due to their international move and so we tailor our services to suit their needs. Some international house removals companies will charge extortionate rates to ship your possessions to Europe not to mention being inflexible at the worst possible time. Not only are we on hand whenever you need us to facilitate your move but our prices are extremely competitive.
Hire Our Best Movers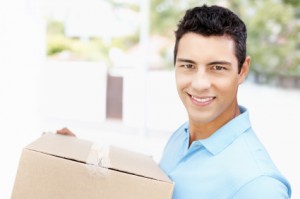 We hand-pick our staff so that they can deliver the best international relocations service to you our client. They are all specially trained to carry out international home removals with the utmost care and in the most effective way possible. Don't spend your time and effort worrying about damages incurred during transit. Our people ensure the safety of all of your belongings so that even the most fragile items end up in Schaerbeek in one piece, not a thousand pieces! We use only the best boxes and wrapping materials to make sure your relocation to Schaerbeek goes as smoothly as possible.
Moving From London to Schaerbeek Couldn't Be Easier Than It Is With Us
We don't want our clients to spend their time needlessly packing boxes, organising transportation and doing their relocations themselves at great expense because we know that our services are far better and cost relatively little compared with doing it yourself. Now that you've read what Moving Service can do for you, we do hope that you will choose us when deciding to relocate to Belgium. By calling us now on 020 8746 4402 we can provide a free estimate to suit your requirements and your budget. We are sure that you will be amazed with our competitive rates and world class service. So what are you waiting for? If you are moving to Belgium and require an international home removals service, give us a try!