Moving to Ghent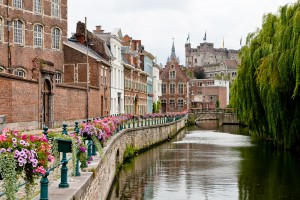 Every year, thousands of Britons decide to take the plunge and make new lives for themselves in Belgium, one of Europe's most beautiful and historic countries. Belgium is known the world over for its great food, beer and culture so it's not surprising that it attracts so many new residents as well as tourists every year. The city of Ghent is one of Belgium's largest and most famous. Situated in the north west of the country in the Flemish region, its architecture and history is outstanding and for those relocating there, a real treat awaits. What may be slightly more worrying is the thought of having to relocate all of your belongings all the way from London to this fantastic city. This is why we at Moving Service are proud to offer a unique, effective moving service that is sure to make your moving experience so much more pleasurable. From years of experience we understand that moving internationally can be extremely stressful and that's why we are always sure to take our customers' needs to heart and provide a flexible, cost-effective moving to Ghent service. Whenever you need us to help you with your relocation, we'll be here- our flexible service is designed especially to meet the demands of our clients who we realise are exceptionally busy. Tailoring your moving plans to fit a removals company is not something you should put up with and, by hiring us, you won't have to.
Moving from London to Ghent
We only employ the best international removals staff to assist our clients. They have years of experience and want to translate that knowledge into a first rate removals service to Ghent. Why not relax and put your feet up whilst our dedicated team get to work packing, organising and transporting your London life all the way to Ghent. We think you will agree that our prices are hard to beat and quality service comes as standard. Don't worry about any damages or breakages either! Our staff are fully trained to deal with fragile and delicate items and pack them with real skill so that everything arrives just the way it left. By using top quality boxes and wrapping materials, our people can assure you that no damage will occur to your property during transit. We can offer a range of international moving services to fit your needs and budget. From a man with a van to a complete removals team, we're here to assist you whatever your need in moving from London to Ghent. All of this comes at a low price that will leave you amazed so why not join our hundreds of already satisfied customers and choose the international removals specialists?
Managing Your Moving in Ghent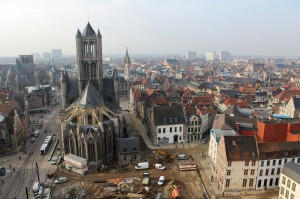 So if you're ready to take that big step and finally make your dream move to Ghent a reality, we're here to make the transition as easy as possible. You can't go wrong with Moving Service taking the stress out of moving internationally. We have years of experience in helping those lucky few who make such trips and already have an extensive, satisfied customer base so that you can rest assured that you're in good hands. So if you're ready to make that all-important move from London to Ghent and want to use the best international removals company around then give us a call on 020 8746 4402. One of our friendly staff will help you work out the details and provide you with a free estimate. What's more, there's no obligation to buy and we are completely flexible- always here to help you with your international move of any size.