Moving to Namur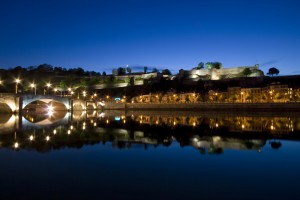 Tens of thousands of people, every year, choose to leave the UK and make a life for themselves elsewhere. Moving abroad can be an extremely rewarding step in someone's life as they look for a better quality of life, a better job or simply just want a change of scenery. Of course, with all of this comes a price. There are a million and one things to think about when it comes to moving abroad. It is a lot more of a complicated process than simply moving down the road. There are whole new languages to learn, new ways of life to be explored and a completely different culture that we have to bed in to. On top of all of that, there is the move itself to be considered and for many it can be a completely daunting idea. That's why the international removal specialists at Moving Service are here to help you make your move from London to Namur so easy. We have years of professional experience in house removals so are well placed to offer you a comprehensive removals service that comes at a low price. If you are now ready to make your dream move to Namur and don't want the hassle of organising and carrying out your home removals yourself then please give us a call on 020 8746 4402. We will be happy to provide you with a free estimate for our tailor made services that fit around your busy lifestyle.
Enjoy Only Top Quality Food and Drinks in This Modern City
Belgium is one of Europe's most affluent countries and offers a great escape for Britons wanting to make a fresh start in a modern country that is completely modern in its thinking. The Belgians are known for producing excellent beer as well as food and as such top quality cafes and restaurants are to be found all over the country. With all of this in mind, it is not surprising that it makes for an attractive proposition when you consider moving abroad. Our dedicated team are here to help you make your move a doddle. From our small man and van service, if you only have a small amount of goods to move, to our comprehensive international home removals service for those who have a whole household to relocate. We always endeavour to pack, organise and transport your goods with the utmost care. We know that this can be a major worry for any people looking to move, even if it is just down the road. So it is not surprising that this worry is only enlarged when the move crosses several borders. Many people find the idea of relocating to another country extremely daunting. We aim to make your move as safe and effective as possible. We know from experience that people who make international moves all by themselves run the risk of injury not only to themselves but also to their own property. Don't take these risks and hire the real international home movers.
How to Make Moving from London to Namur So Easy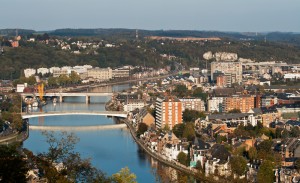 If you would like to join our extensive list of satisfied clients then get in contact with us on 020 8746 4402. A friendly, dedicated staff member will assist you in working out an international home removals service that suits your needs and budget. Moving Service are an experienced, professional home removals service that has been helping Brits make their dream move abroad for years. We are confident that you will find our service both fast, effective and, most importantly, cost-effective. Don't delay in making your move any longer. Choose the best home removals company Britain has to offer and take the stress out of your big move.