Moving to Anderlecht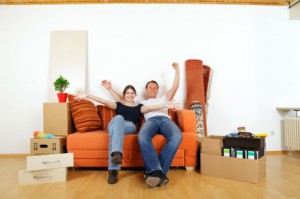 Moving abroad to work and live can give you a real sense of satisfaction. Belgium in particular is a very popular destination for Britons who are simply fed up with life in the UK. The quality of life in Belgium is second to none and can provide a cultural life that will keep you on your toes. There are large areas of outstanding natural beauty as well as man made beauty in the form of beautiful buildings and churches. If you have children then, surely, Belgium's excellent educational system is a massive bonus too. When all of this is considered, it is little surprise that many Londoners want to leave the rat race and make a new life for themselves in Belgium. And there is no finer place to settle in Belgium than Anderlecht - one of Belgium's most vibrant, modern and genuinely impressive cities.
Moving from London to Anderlecht Made Easy
If you are now looking to make your dream move from London to Anderlecht then be sure to make use of our fantastic range of international removals services. Only Moving Service can provide a five star service at rates that will astound you. Make sure to give us a call right away on 020 8746 4402 so that we can give you a free quotation for our fantastic removals service. Our rates are always low and competitive and our home removals service is second to none in terms of quality.
Successful and Safe Moving with Anderlecht Movers
Don't take the risks associated with doing your own international home removals. For jobs big or small we have just the right service for you. If you want to move a little, then our man with a van service could be perfect. This is well suited to our clients who perhaps live in a flat or want to buy their furniture and other goods on arrival in Anderlecht. If, however, you need to move a whole lot more then why not hire our specialised home removals team? Whatever you decide, our staff are always ready- whenever you need us- to make your international house removals so much easier. We are not only flexible in the way in which we work but our friendly, professional staff are all fully trained to ensure that your possessions are well looked after. Some home removals companies do not offer a guarantee as regards your possessions, but we are willing to guarantee the safety of all of your goods. We only use the highest grade of boxing and packing materials to ensure that your items end up in Anderlecht the way they left London. We take all of the hassle out of an international move - after all there is so much to think about during this process that we want to leave you free to worry about the things that really matter. Doing your own removals can be extremely costly both in monetary terms and in terms of time, so leave it to us to do all the legwork.
Our Company Can Help you With Your Move!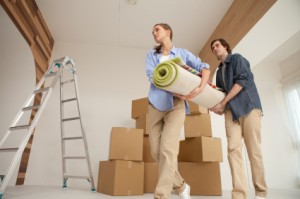 Our team of specialised international removals specialists have years of experience and are waiting to help you with your relocation right now. So please do give us a call on 020 8746 4402 so that we can arrange a free quotation for our fantastic home removals service. Whether you only need to move a few boxes or want to relocate your entire household's goods, then we can help. For years Moving Service have been helping Britains make their dream move abroad and we would love to help you make your dream move a reality too. So hurry and join our ever growing list of satisfied clients; we're sure to make your home removals service so easy.