Moving to Redbridge, IG4
When taking care of a complicated matter such as moving, keeping your options open and planning everything out is very important. It's always worth keeping in mind that not all moves are the same, and you should consider what type of move you want to make.

Here at Moving Service we provide an extensive variety of moving services in Redbridge, IG4 some suited for different projects, but all with a wholly professional and quality feel.

If you're conducting a family move and want things to be as simple as possible, then a standard moving package is the way forward. For a small removal, a man with van service around Redbridge will more than suffice, and for the mover who wants to take matters into their own hands, there is the removal van hire.

As you can see, there are a fair few options at your disposal in the entire IG4 area. If you want to move to Redbridge, there's plenty of ways to get it done with us. We provide all of the above services at highly competitive rates, and pride ourselves on providing our customers with fantastic service, no matter which of our options they pick. We're just a phone call away, and that number is 020 8746 4402.
Redbridge Is a Fine Place to Call Home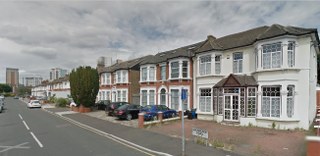 The area is in East London in a district in Ilford, and is part of the IG4 postcode area. It's part of the borough of the same name (Redbridge), and is a leafy suburb with excellent educational facilities that is surrounded by beautiful areas.

In terms of transport connections, there is a London Underground station in the area that operates on the Central Line. This means that the area is connected to both West London and East London – which surely makes life a lot easier.

The borough of Redbridge is one of the greenest in London, with no less than thirty five parks and open spaces within. There are many local places to relax and drink in your surroundings. This makes the whole borough a sought after place to live.

With convenient connections and parks that are available, there are considerable reasons to choose this Ilford based district.



Call Us Today for a Successful Relocation to Redbridge
With Your Choice Made, Get Your Move Underway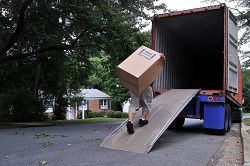 As was mentioned earlier, Moving Service has a variety of moving tools and packages to keep your move going, but that isn't all. Our main strength is our credibility and service quality, meaning we'll help you get from A to B while providing complete peace of mind.

If you hire one of our home removal packages or man with van services around Redbridge, IG4, you can let our professional team of movers take care of the hard work, whilst you organise everything else. Either packing or furniture removal is hard work, but co-ordinating your family's journey is something that needs extra attention. With our professional staff taking the brunt of the work, you'll be able to give tasks like that your full attention.

With our van hire services in Redbridge, you'll be in complete control of your move to IG4 area, as we still offer assistance when you need it. If you need a van driver or help with the loading, we can readily provide it.

Basically, we provide solutions, no matter what type of move you're considering. From small removals to Redbridge to large family moves, you can count on us to provide some professional help. Call us on 020 8746 4402 to find out more.
Our Testimonials
I needed removal boxes in Redbridge IG4 for my moving and luckily I contacted Moving Service who had them ready at the office when I arrived. Thanks!
One of the cheapest moving services and the best teams I have come across in IG4. Thank you!
Moving to Redbridge, I decided to give Moving Service a shot for my removal services. I couldn't give them a bad review if I wanted to. Everything came as advertised and went off without a hitch!
Our office needed to be moved to Redbridge so we looked around and found Moving Service, they were very professional and able to move everything very fast. Will use again whenever moving.
We've used Moving Service on two occasions and each time their performance was above and beyond. Best moving company in Redbridge IG4!