Moving to Aberdeen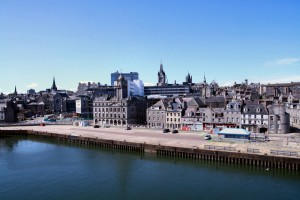 An international office relocation to Aberdeen may be a complicated task as there are a number of arrangements that must be made early. Planning and early organizing is essential when preparing for such a large-scale move as it will ensure that no office belongings or items get misplaced or damaged during the process. When you chose Moving Service to execute your international business relocation to Aberdeen, you can expect friendly, affordable and efficient service. We understand that the process may be complicated and so we work with you to create a customized schedule that meets the financial budget of the company. We provide customized service options so that you can make the most out of our services. An international move is not just about packing and shipping, but there are small details that must be worked out beforehand to ensure that every aspect of the move goes as planned. We offer special wrapping for fragile or unusually shaped items so they are not damaged during the moving process. We also provide a variety of moving crates and boxes to store your important documents and we can even move filled filing cabinets with no damage. All of our professional staff have experience and expertise to handle your office move diligently and efficiently.
Hassle-free Moving to Aberdeen: Customized and Professional Service Guaranteed
We will execute our move at a time that is convenient for you, perhaps on the weekends or during the night so that your business is not interrupted during the final days before the move. We understand that in this economic climate, time is money and it is important to get the most out of every moving day. Contact us today at 020 8746 4402 to speak with a sales representative who can tell you about our service options. We offer a variety of services that are sure to meet your needs. We will alsogive you a free estimate over the phone, so that you know exactly how much our services cost and you can better plan your financial budget and moving schedule.
Living in Aberdeen
Aberdeen is Scotland's third most populous city with a population of 220,420 people. It is located on the coastline. It is one of the UK's leading business cities. The two major universities are the University of Aberdeen, which was established in 1495, and the Robert Gordon University. Its major industry is mainly oil. It contains 45 parks and gardens with numerous types of plants and greenery. Its major landmarks are the Aberdeen Central Library and the Aberdeen Town House. An international office relocation to Aberdeen can be a stressful procedure but it doesn't have to be if you work with Moving Service.
Call Today and Book the Best Moving Service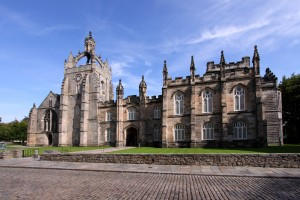 If you are moving your office or business to Aberdeen, then contact us today at 020 8746 4402 to get started with your move. Moving with a professional and reliable moving company is always a good decision when moving internationally because there are many aspects of the move that need professional planning. This can be difficult if you don't have years of experience and hundreds of international moves under your belt. We always provide efficient, professional and friendly services so that you feel confident and safe working with us and entrusting your important valuables and office equipment to us. All of our staff members are knowledgeable about the most up-to-date technology that can help with your move and we can easily move large objects such as a safe or cabinet. Our services are 100% customizable and we make sure that the move is done to your satisfaction. So contact us today to learn more about our service options and get a jumpstart on your international business move to Aberdeen.