Moving to Glasgow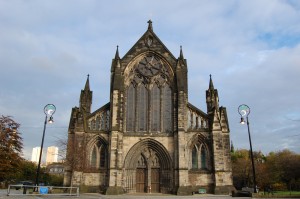 If you want high quality relocation services which are conducted by a dedicated team of professional staff then it is time to call 020 8746 4402 where you will be able to discuss your moving from London to Glasgow situation with Moving Service as well as booking your removal with us, enquiring about our services, asking our team questions and getting a quote on your move. Our fast working and efficient relocation staff will make moving from London to Glasgow seem like a breeze because this is what you get from hiring an experienced and highly professional and capable removals team. Our list of competitively priced moves covers just about every different type of move possible including commercial and domestic removals as well as furniture and student relocation deals for those who are simply just in need of a way to transport their furniture or a small amount of items to their new student accommodation. Perhaps we also forgot to mention that no matter what size move you are undertaking – big moves, small moves, furniture movers – our company is able to help you no matter what and all of the time. Every relocation matters to us and we will happily take on any type of removal for our clients no matter what it may consist of!
Enjoy Life in Lively Glasgow - the Largest City in Scotland
Glasgow is a city in Scotland, which is a part of both the island of Great Britain and the United Kingdom. Glasgow is actually the largest city in the whole of Scotland however; it is not the capital city as this would be Edinburgh. The local people of Glasgow, which has an estimated population of about 600, 000 people, are often referred to as Glaswegians. The city of Glasgow really began to develop during the 18th century, which is around the time when Glasgow became a part of Great Britain's trading circle and served as one of the main places where trading took place and which took part in Great Britain's trading during this time. The city is a very lively and bustling city which offers good employment opportunities and is well noted today for its chemical, engineering and textiles industry. After growing and developing rapidly through the years of the industrial revolution and throughout the years, today Glasgow is considered one of the top ten commercial centres in the whole of Europe.
Popular Landmarks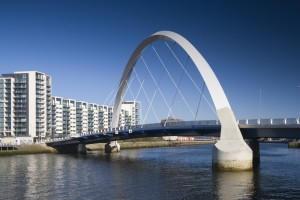 Scotland's largest city is home to a number of well noted and popular landmarks including the Glasgow City Chambers, the Glasgow Skyline, Clyde Arc, the Clyde Auditorium, Finnieston Crane on River Clyde and Buchannan Street. Many of the headquarters for Scotland's leading businesses and industry are located here in Glasgow.
Have You Thought About Which Company to Hire for Moving from London to Glasgow?
Make your move a positive transition that means no hassle, no fuss and no high, unrealistic removal costs and no unprofessional and incapable removals company that has less experience in moving than you do. Moving Service is always a good place to begin and come to first when you are thinking about beginning your removals process and so calling up our company on 020 8746 4402 to speak to our professional team today is a very good idea. Here at our company you can choose any type of move that you need us to undertake for you and you will also be given in addition, many other options which will help to make moving from London to Glasgow a breeze!