Moving to Dundee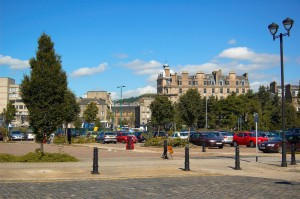 An international move can be one of the most complex and expensive as there will be many arrangements to make and prepare for. If you are planning an international move to Dundee, you will want to prepare to ensure that every aspect of the move goes as planned. To execute a successful, affordable and simple move to Dundee, then contact Moving Service today to get started with organizing and planning your home move. When you work with us, you can expect hassle-free service that is simple and cost-effective. We understand how complicated and important an international home move can be and we are committed to ensuring every aspect of your move goes as expected. We are a different moving company, because we recognize your specific needs and we customize our services to meet those needs. No two moves are alike, especially international moves, and there will be many different aspects to the move that must be accounted for.
Moving from London to Dundee Efficiently and Affordably
When you move to Dundee with us, you can expect customized service, from packing assistance to delivery and transport. We work with you to develop a moving schedule that fits your financial budget. Our skilled professionals can easily organize, wrap and pack your belongings into specific boxes that are labelled and prepared for the move. We know precisely how to pack your fragile belongings are oddly-shaped items so they are not damaged during transport. All our professional staff have superior problems solving skills and can safely move items of any size or shape.

If you are looking for international moving support for your move to Dundee, then contact us today at 020 8746 4402. When you call, you will be able to speak with a sales representative who can tell you about our service options and provide you with a free estimate. You will know exactly what you are paying for so you can diligently plan out your financial budget. You can expect honest, reliable and professional service when you execute your international move to Dundee with us.
Dundee - Economically Wealthy Region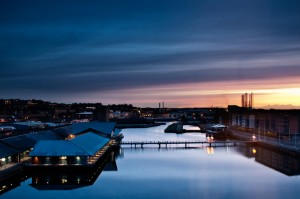 Dundee is the fourth largest city in Scotland. It is located within the eastern central lowlands near the Firth of Tay. It has a population of 150,000 people. Today, the region has abundant biomedical and technological industries which contribute to the regions wealth and economy. The University of Dundee is the primary university and attracts thousands of students each year. Dundee also has many historic castles including the Mains Castle and the Dudhope Castle. To make your move to Dundee quick and simple, then call us today at get started with your international removal.
We Know How to Make Your Move Smooth
A professional moving company can assist you in a number of different ways by providing packing support, international removal assistance and driving expertise. We can make your move to Dundee simple and affordable. We know how important an international home or office move can be and if it is international, there are a number of extra obstacles that may occur. We have had years of experience international moving so we know what to expect and how to make your move smooth. So phone us today at 020 8746 4402 to speak with specialist sales representative to learn more about how our service options can accommodate your needs. We will provide you with a free quote over the phone, so you know how much you can expect to pay. An international removal to Dundee doesn't have to be daunting when you work with a professional moving company like Moving Service who can successfully, affordably and efficiently execute international moves.