Moving to Cwmbran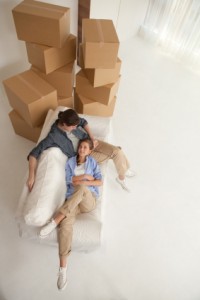 Sometimes it can feel as if a home removal is so much work that it's not worth the effort. Why not just stay put? If you have the feeling that your move London to Cwmbran is looming over you like some terrifying black cloud, then you need some house moving advice from the experts. At Moving Service we've combined years of experience, professional expertise from all of our employees and quality services that really meet our customers' needs to create the full package. In terms of a London moving company, you can't go wrong when you dial 020 8746 4402 to hire a team or just a man with a van for your impending removal.
Counting Down to Your London to Cwmbran Move? Count on Us!
Doing it yourself my seem like a good idea at first, but are you really prepared to put in all the time it takes to pack up everything you own? Do you know what types of packaging materials, furniture covers and boxes will suit your belongings best? What size moving truck will you need? Instead of just guessing and worrying that you may get it wrong (and overpay in the process) why not have us help you sort it all out? You'll feel relief the minute you call for you free quote and see how reasonable our prices our. Start with a home assessment and your house move London Cwmbran will feel positively sunny.
Cwmbran - the Town Known as Crow Valley
Cwmbran, like many towns in South Wales, is connected to the coalfields there as a base for industry and employment. Unlike many towns and villages here, however, Cwmbran was established quite recently – in 1949, to be exact. Its county borough is Torfaen, and enveloped by Monmouthshire's historic boundaries, Cwmbran now has a population close to 50,000 residents, meaning it is one of Wales' largest towns. The name can be translated as Crow Valley or Valley of the Crow River. But just because the town itself was established in the middle of the last century doesn't mean that the area was uninhabited before that. In fact, evidence of human habitation dates back t the Bronze and Neolithic Ages.
Lots of Sports Clubs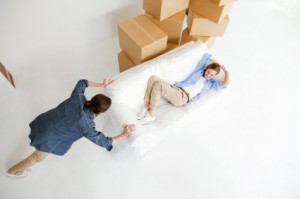 If you are a fan of sport you will not be let down by the many opportunities that Cwmbran offers in the form of clubs, sports venues, and local rugby and football teams. And the surrounding countryside is full of hills and valleys, perfect for walking. The Cwmbran Shopping Centre provides all the modern amenities you would want and just across the railway line is an expansive green space crossed by the Afon River and home to the Llanyrafon Golf Course. Newport and Cardiff are just a quick drive south towards the bay.
Make the Transition Easier
Often, it's taking that first step that's the hardest, whether you're learning a new skill or making a major transition such as a home removal. Certainly leaving London's fast pace and crowded streets for an idyllic setting in south Wales is a significant change, but getting there doesn't have to be hard. We can take care of any size house removal, from a one-bedroom flat with just a few boxes, to a large family home filled with antiques and large pieces of furniture. Our moving vans and trucks can carry it all, and they are fully equipped so your belongings will be safe and secure during transport. Having the professional team from Moving Service on your side is the solution to all your London house moving worries, so ring us up today on 020 8746 4402 for the best removalists in the UK.