Moving to Pontypool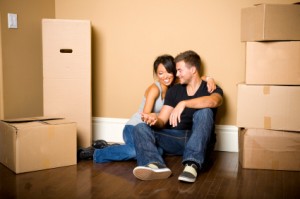 Moving home is never quite as easy as simply picking up and going – there are boxes to pack, homes to sell or let, and schools to transfer from. There are far more steps even to a straightforward removal than one might expect. Consider that you'll have to shut off the utilities, transfer your bank accounts, find a new doctor for yourself and the kids and a new vet for the family dog. There are so many details that it's usually best to have a professional team of London to Pontypool movers do the packing and transporting so you can focus on the rest. Our Pontypool man and van service may be just the thing for you, but until you give us a ring on 020 8746 4402 you can't be certain that you won't need a larger moving vehicle.
Let Our Movers Do Your Assessment
As for packaging materials, packing services and removal services Pontypool, there's no better first step for your home move than to get a home assessment done by one of our movers. You'll be armed with all the info you need to take care of every last detail of the move, ensuring that nothing on your checklist gets over looked. An assessment can also help you save money. Call now to find out how and you'll get a free estimate right away over the phone. We're ready to help you move to Pontypool today!
Pontypool - An Idyllic Location
Pontypool is a Welsh town in Torfaen County with a population of nearly 40,000. It is located in Wales' southern region in a place called Monmouthshire. Its location just to the east of the coalfields of South Wales dictated much of the area's industry, such as coal mining, steel and iron and the accompanying railway system. The area is also known for its lacquer ware, which was also a result of the location, called Japanning.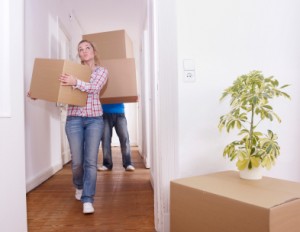 Just northeast of the town is a large wood consisting of Mamhilad House Wood, Coed Howell and Cwm Wood as well as Ty-poeth Wood, closest to the town itself. There is a small river that runs through the town but the largest body of water is the Llandegfedd Reservoir to the east. While population has been declining as a result of the decline of the heavy industries upon which Pontypool was founded, there have been a number of recent efforts to rebuild and bring life back into the historic town centre, particularly around the shopping area of Crane Street. And of course, if you're a fan of rugby you'll find yourself right at home cheering on the Pontypool Rugby Football Club. Other sport opportunities include a leisure centre and the Pontypool Park where you'll find the largest man-made ski run in Wales, training home of the Welsh squad.
Picking Up from London to Move to Pontypool? Don't Forget the Movers at
Moving Service
The pace of life in Pontypool is surely a stark contrast from that of London's coming and going, but that doesn't mean that moving there is any simpler than any other removal, large or small. If you find yourself wondering which moving company Pontypool to call or which removal services London to look for, try giving us a ring first with all your questions. Our friendly and helpful personnel at 020 8746 4402 know more about home removals Pontypool than any other London movers. Moving Service can help you pick up and leave London faster, more easily and more affordably than any of the local competition. For a man with a van Pontypool, we're also the ones to contact!