Moving to Barry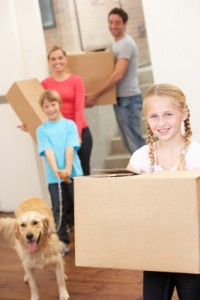 You may be downsizing to a smaller home than your current London one, or you may be moving to Barry to spread out a bit from more cramped quarters in the capital. Either way, it is unlikely that you will be moving to a home in Barry that is exactly the same size as the one you are leaving in London. For small removals, our man with a van is the perfect solution – we can fit everything in one vehicle and one mover can help you load, transport and load all your belongings and get them into the new place. For larger families and larger homes, however, you may want to consider a larger team of expert London movers and a moving truck to hold everything. We can also outfit you with all the necessary furniture covers, packaging materials and moving boxes that you would normally have to circle the city to find. That's right, we've got everything under one roof – the people, the materials, the vehicles and, most importantly, the expertise – to make your home move London to Barry a quick and successful one.
How Can You Have a Successful Move?
What does successful mean? Shouldn't all home removals be successful if you end up in a new place with your furniture and belongings? Of course, but there could be many bumps and blips along the way, such as extra costs, damaged furniture, broken chinaware, missing items – the list is long. Our extensive list of fantastic removal services aims to eliminate all the rough spots so your transition is as smooth as possible. Call 020 8746 4402 for a free quote today!
Barry - Small and Charming Place To Live
Located in Wales' Vale of Glamorgan just eleven kilometres from the capital of Cardiff, Barry is a small coastal town that is an attractive spot for visitors and a lovely home for residents. It is, in fact, a resort by the sea and is home to the pleasure park named Barry Island. A number of beaches are also available for holidaymakers. It's a good-size town, with nearly 50,000 residents, which makes it Wales' 7th largest. Because of its strategic location, people have been making a home at Barry since the Mesolithic Era. Agricultural lands were farmed during Roman times and there is even a Roman villa remaining that was uncovered at the end of the last century. Barry Castle is one of the most impressive sites in the town and its location is a picturesque spot looking over Bristol Channel.
When You Want to Enjoy a Beautiful and Relaxing Scenery Just Visit the Waterfront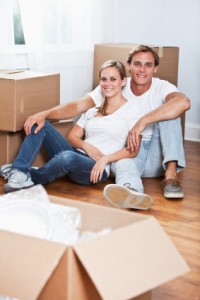 For walking and relaxation, visit the waterfront to watch the waves or Porthkerry Park for a view that includes an ancient viaduct. Barry Island is the most popular spot for tourists, even though it is no longer an island, having been linked to the mainland at the end of the 19th century. It is the place to go for fun at the pleasure park or the beaches. Spend your days cheering for Barry Town FC or the RFC and head into Cardiff for all the cosmopolitan amenities you might need when shifting from London to a small town such as Barry.
Bring
Moving Service

Along on Your London to Barry Home Removal

So while you're deciding what to bring along with you, be sure to think of Moving Service. Save yourself time and money with one easy phone call to 020 8746 4402 and get started with your removal. While we can't help you sort through your belongings when deciding what to take and what to leave behind, we can do al the heavy lifting, packing and unloading of the possessions and furniture that you are taking from London to Barry when you move. Hire the best London movers – hire us!