Moving to Llanelli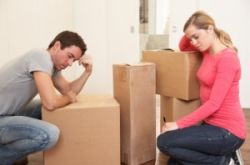 We don't just offer great prices in order to beat out the competition just to stick our customers with hidden fees once the removal is complete. We provide a free quote up front that we stick to throughout and the price you pay is for the services you get, no hidden costs, no surprise fees. Other home removal companies London to Llanelli that offer low costs often do so at the expense of quality. But our services cannot be beat, either on price or efficiency and professionalism. We hire only experienced movers who are skilled in packing, loading, transporting and unloading in a way that not everyone is. It takes experience to learn just how to pack moving boxes so that nothing gets broken and everything is easily found in the end, just as it takes time to learn how to properly load a moving van or truck so everything is secure.

We can save you money from start to finish, on every service from packaging materials delivery to transport and loading. Start with a home assessment so that you order just what you need when you need it –no need to pay premiums or to splurge on last-minute necessities when you've prepared ahead of time. Ring 020 8746 4402 for your free London to Llanelli removal estimate right away!
Llanelli - Attractive in Leisure Activities
Located on Wales' West Coast, Llanelli is the largest town in the two counties it lies within – Dyfed and Carmarthenshire. Just ten miles from the large city of Swansea along the edge of the Loughor River and estuary, Llanelli is famous as a rugby capital of the region. While steel and other heavy industries once dominated, Llanelli is now known as a more residential area from which many commute to Swansea and is home to a number of brewing operations. But sport is also a popular local pastime, including golf, football, motorcross and karting, snooker, and – of course – rugby.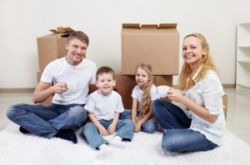 Perhaps the most attractive part of Llanellis is the 13-mile walking and cycling path running along the coastline named the Millennium Coastal Path. Llanelli is also home to a national wetlands centre and nature reserve, a pottery museum at Park Howard and a County Park at Pembrey, which is home to a Blue Flag beach. A popular architectural site is the 1700s Georgian manor Llanelly House. Visit these attractions regularly, but don't forget about Beer Festival in August, which is an official even of the Campaign for Real Ale. Make sure that you pack all your cycling kit when moving from London to Llanelli, as this spot is ideal for commuting by bicycle since it's part of the NCR, or National Cycle Network.
Let Moving Service Do Your London to Llanelli Home Moving for Less
Many people each year move away from large cities to look for more affordable lifestyles. Why not make the actual removal in line with that goal by hiring an affordable London home moving company? These days everyone is looking to stay on budget and be smart about finances and that should extend even to one-off expenditures like moving. But cutting our prices doesn't mean we compromise on quality. Moving Service aims to keep your home removal London Llanelli affordable by completing each removal service efficiently and properly. A free estimate is just the first of our great offers; why not ring us on 020 8746 4402 to find out more about what we can offer you and how we can help you keep your moving costs – and moving stress – down to a minimum.