Moving to Cardiff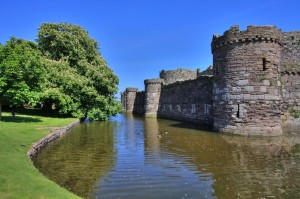 Are you moving from London to Cardiff any time in the near or not so near future and require a professional removals company to take care of all of the necessary and compulsory tasks for you so as to relieve you of the unnecessary problems which could occur during the moving process? We do not promise miracles and we cannot make life changing decisions for you however, the one thing that we can do and may we also add that we do this very well is relocating our clients from London to Wales in the shortest amount of time and without any unnecessary hassles and inconveniences along the way. Hiring Moving Service four your move from London to Cardiff gives you more than one way of relocating. With us, you will have so many options that you may choose from in order to make your relocation between London and Wales more efficient and in addition, the time and date of the move are aspects that can be decided entirely by you and you only! It doesn't hurt to give us a call at any time to discuss your forthcoming removal with us so whenever you feel necessary simply call us on 020 8746 4402.
Cardiff - a Stunning Location For Your New Home
Cardiff is the largest city in Wales, which borders England to the east and is also the capital city too. This city offers a variety of work opportunities for the local Welsh people and for those who commute or have relocated to Wales for employment purposes. Cardiff is ranked as the tenth largest city in the whole of the United Kingdom and is home to the main commercial centre in the country of Wales. Cardiff is just like any other city or capital city and has many useful and essential amenities, including an airport, an outdoor arena where concerts and shows are held, as well as a range of historical sites and places to visit as well. Some of the best loved and most popular places to visit in Cardiff include: the Welsh Natural War Museum, Cardiff Castle, Cardiff City Centre, Cardiff Bay, the Senedd and more.
employee relocation to CardiffThe official languages of Wales are British English and Welsh Gaelic. Welsh Gaelic is taught in most schools throughout the whole of Wales however, when out and about you may find that it is not commonly spoken. In the more rural areas of Wales, such as north Wales, the Welsh language is spoken more often by the locals. The local Welsh people all speak English and many also speak Welsh Gaelic too. The reason behind the Welsh language being taught in schools is so that Wales, as a country, does not lose its traditions and culture.
Moving From London to Cardiff is Now Faster, More Affordable and More Convenient Than Ever Before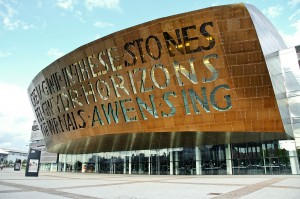 Make the smart choice by hiring a company that has your best interests at heart and will certainly not let you down. Moving Service is the company for you, especially if you require a handy team of staff that is both highly professional and well trained at what they do! 020 8746 4402 is the number to call to start planning the next stages of your London to Cardiff moving experience so do not waste time and do make sure that you call us today! Moving from London to Cardiff with us is the most affordable and efficient way to relocate, so you know it makes sense to hire our fantastic services for your relocation!