Moving to Drogheda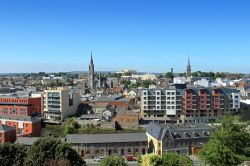 Let's face it – not every so-called great deal you come across is what it seems. There may be hidden fees and costs involved or the "deal" might leave out something important, such as the cost of removal insurance. Don't get taken by every London to Drogheda moving company claiming to offer the lowest prices. Your first step should be to round up a few estimates, which most companies give for free. For your free London Drogheda home removal estimate from Moving Service just call 020 8746 4402 now. Once you have a handful of quotes you can start doing some more in-depth research. Ask some of the following questions or look for their answers online: Does the company offer a variety of removal services or just a man and a van? Is the price of insurance included in the estimate? What is the condition of the removal van? Can the moving company offer you packing materials and packaging services? What about unpacking?
We'll Make You a Great Deal for Moving to Drogheda from London
You may not be familiar with all the things that you will actually need, especially if you haven't moved for a while (or have never moved, if you are leaving home for the first time). But spend sometime perusing our website and we're convinced you'll find that our wide array of services will certainly suit your home removal needs. Start now!
Drogheda is a busy port and industry town just north of London in Ireland's County Louth. It was once two towns, in fact, straddling the River Boyne near where it meets the sea, but they were joined at the beginning of the 15th century into Drogheda. Whilst industry and the port once drove the economy, technology and the service sector are becoming more significant driving forces. Arts, too, are an important part of the Drogheda community.
Drogheda is Full of Archaeological Sites to Visit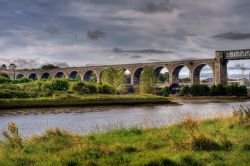 As far as attractions go, there is no dearth of Neolithic archaeological findings and ruins that one can visit. The most well known are the Passage Tombs, megalith structures with multiple chambers for burial and built up into narrow passages. The St Mary Magdalene Friary and St Laurence's Gate are two other impressive structures that anchor the town in the past. For cultural attractions, you can't miss an annual summer Samba festival, a graffiti wall art event at the Bridge of Peace and a number of outstanding theatre companies. The Upstate Theatre Project and the Calipo Theatre are just two of the better-known outfits. For exhibits, head to the Municipal Centre or Barlow House. There is also plenty of live music to be enjoyed at a number of venues throughout the town.
Simple and Successful Moving with Moving Service
Remember that if you are moving house London to Drogheda there are a lot of things you should be on the lookout for – great deals are just one aspect. Look for a moving company with modern vehicles (like ours), professional movers and representatives willing to answer your questions (like those who work for us), and a wide variety of services and willingness to accommodate any of your home removal London needs (like those of Moving Service). It seems you may have already found your ideal moving company right here on this website! But to be certain that our great deals, expertise, professionalism, efficiency and speed are for you, be sure to ring us on 020 8746 4402 so you can get started right away and check one more thing off your list of things to do: hire the best London Drogheda moving company around!