Moving to Waterford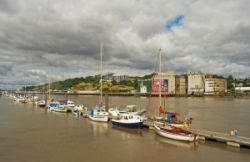 You may embark on moving to Waterford thinking you know everything that you need to do to get you and your family there safely, on budget and with all of your belongings. But do you really? Do you know all the helpful tricks and tips that can save you money and time along the way? Take a look at some of the useful articles on our website and you'll get a sense of how much information is necessary when undertaking a removal to Waterford. Well, at Moving Service we aim to take some of the guesswork out of moving, whether it's a house removal Waterford or you are relocating your office.

Instead of guessing how many moving boxes you'll need, why not have a trained professional assess your move and tell you exactly which materials will suit you best? Instead of guessing what size removal van you'll need, why not have us help you estimate the square footage? And instead of guessing how many movers you should hire, or if you can make do with just a man and van Waterford, why not have us help you out? Call us now on 020 8746 4402 and we can offer a free quote and set up an assessment; we'll reduce the guessing from the get-go so your move will be as secure and hassle-free as possible.
What Can You Find in Waterford
Located in Ireland's Munster province, Waterford is perhaps best known as the place of origin of Waterford Crystal. But not everyone knows that Waterford is actually Ireland's oldest city and today is one of its largest, coming in at 5th on the list in terms of population. It is still small compared to London's millions, however, with fewer than 50,000 residents. This former Viking settlement lies along the banks of the River Barrow with a large harbour (Waterford Harbour), which has been integral as a stronghold for different groups claiming rule over Ireland. It is home to the oldest civic urban structure anywhere in Ireland – Reginald's Tower – the most well-known spot in Waterford.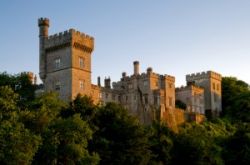 Cultural life is abundant here where one can visit The Theatre Royal, the Waterford Municipal Art Gallery or the Garter Land Arts Centre, whose buildings date from the 1700s. One of Waterford's newest attractions is its Music Fest, which began in 2011 and features popular musical acts from all over the world. Other events feature Tall Ships, a Festival of Light Opera, theatre festivals and food festivals. There's no drought of cultural events to explore when making Waterford your home.
We'll take the Guesswork out of Moving from London to Waterford
Don't make any more guesses about what your first step in your removal from London to Waterford should be. The answer is clear as can be: call Moving Service on 020 8746 4402 to speak with a helpful representative about all of our Waterford removal services for house removals, office removals or man and van hires. We do everything from an assessment of your belongings to gauge how many moving boxes and packing materials you'll need to delivering everything to your new place in perfect shape – all at a very affordable rate. Our movers are simply a step above what you might expect from a similarly priced moving company Waterford, but we don't charge premiums for quality. Our customers appreciate all we can offer them for Waterford house moves, and we appreciate our customers by providing the best removals anywhere in England and Ireland. A free quote is waiting for you when you pick up the phone, so dial now!