Moving to Dundalk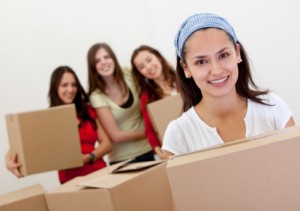 Moving from London to Dundalk is not as simple and easy as one might think – doing it yourself will probably cost you more in the long run in terms of time and money than you would expect. But if you hire Moving Service to help you from beginning to end, you can indeed have a London home removal that makes you sigh in relief. Our professional team is not just made up of experienced movers; every one of our employees comes together to create a package of removal services that's just right for you and you London to Dundalk house move, from our phone operators to the man with a van to a team of movers. Depending on your individual moving service needs, you could potentially have a removal in which all you do is sit back and enjoy the leap over the pond from London to Dundalk.
Don't Move to Dundalk without the Help of Our Professional Team
Ring us on 020 8746 4402 to get started with the process of understanding the best combination of removal services for your situation. If you want to save money, have us do an assessment so that everything else falls into place with no excess or overpaying. If you want to save even more money plus some valuable time, have us deliver your packaging materials and pack your belongings for you. You'll be amazed at how easy it can all be.
Dundalk - Birthplace of One of The Bravest Warriors
Dundalk is the main town in Ireland's County Louth along the eastern coast where Castletown River and Dundalk Bay meet. Lying just below the border between Ireland and Northern Ireland, this town is the largest in terms of both population and area with nearly 40,000 residents. It's also quite an old time, having been chartered in the late 12th century and is famous, according to the town coat of arms, as the birthplace of one of Ireland's bravest warriors – Cu Chulainn. But just because Dundalk was made an official town in 1189, doesn't mean that's when its history began. In fact, people have been living here since the Neolithic period, at least as far back as the year 3,500 BC. Ireland is a land of dolmens and Dundalk is home to one named Proleek, which is an ancient tomb made of megaliths.
Many Sports to Choose From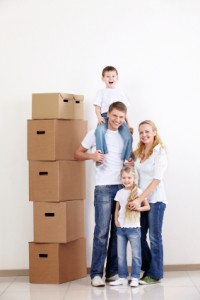 Today, Dundalk has solid foundations much like those megaliths in many cultural arenas and sport, too. Cricket, snooker, tennis, basketball, horse racing and even American Football have all found a home in Dundalk along with choral music, orchestral groups, and traditional Irish folk music along with dance and language. Dundalk has plenty of green spaces to recommend it as well as the Dundalk golf club and it is home to the Dundalk Institute of Technology, providing higher education for northeast Ireland and beyond.
To-Not-Do List
Whilst you may already have a long list of To Dos when it comes to your London to Dundalk home removal, there are also a few things you should put on your list of Don'ts. First, don't attempt to complete the removal entirely on your own. Even if you hire just a man with a van, you will be glad you called in at least a little help. Second, if you must do the removal on your own, don't waste time and money on overpriced packaging materials. Instead, call Moving Service on 020 8746 4402. While you have us on the phone, ask for your free estimate and see what other services we can offer to get you moving London to Dundalk as soon as possible. Don't forget – call us first to get to Dundalk with as little hassle as possible.