Moving to Ireland

Moving Service is a professional and reliable company that has one aim and one aim only and that is to provide our faithful clients the right, adequate and sufficient removal services that they need and deserve when moving from London to Ireland. Our team can be of help straight away for you without you having to commit yourself to using our removal services, as a free no obligations quote can be requested at any time by giving our company a call on 020 8746 4402 whenever is most convenient for you. Once you have contacted our office personnel we are sure that you will immediately begin to feel more relaxed and calm about your forthcoming move from London to Ireland especially as our professional moving experts are always here to help you whenever you need our help and support. There are so many ways in which we can help to make your relocation a convenient and manageable one and part of the reason for this is that we offer many different types of services for when you book our services for moving from London to Ireland.
Ireland - Country Split in Two
Ireland is a country which is split in to two parts – Northern and Southern Ireland. Southern Ireland is a part of Europe, however Northern Ireland is a part of the United Kingdom and is one of the four countries which make up the UK. There are numerous differences between Southern and Northern Ireland, such as the fact that Southern Ireland is much larger than its northern counterpart and Northern Ireland is more commonly known as Ulster instead of Northern Ireland. The two areas are not just classed as different areas as they are classed as north and south, but they are actually also considered to be two different countries too. The whole plot of land however, of which Southern Ireland and Northern Ireland (or Ulster as it is more commonly known as) are set on is separated from England and the Island of Great Britain by the Irish Sea which is why Ireland is not classed as part of the UK but is considered (Northern Ireland only) as within the United Kingdom. Southern Ireland however, is not a part of the United Kingdom and is simply just a part of continental Europe.
The Difference Between Southern and Northern Ireland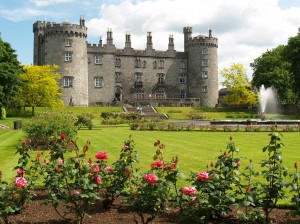 Southern Ireland covers five sixths of the plot of land in which Northern and Southern Ireland are set upon, whereas Northern Ireland/Ulster covers just the northeast of the land. Ireland was originally one country but it was divided in to two separate countries as a result of religious and political conflicts which ran for many years until Southern Ireland was given its freedom and became a separate country of its own. The island of Ireland, which is made up of both Ulster and Southern Ireland, is classed as the third largest island in Europe and is the twentieth biggest island in the whole world. The capital city of Southern Ireland is Dublin and the capital city of Northern Ireland is Belfast.
Moving From London to Ireland Is Made Easy By Our Team of Professional Movers
If you want a convenient relocation that can be arranged according to your time frame instead of to suit the time frame and schedule of the removals company that you choose, then Moving Service is the company to choose and 020 8746 4402 is the number to call. Do not miss out on our fantastic offers, low prices and high quality removal services for all of our London to Ireland movers.