Moving to Matosinhos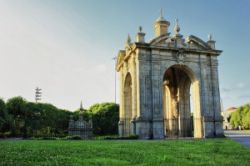 At Moving Service we know that no home removal Matosinhos is truly a piece of cake, but that doesn't mean you can't have the removal of your dreams. What we offer in terms of removal services from London to Matosinhos will take care of any and all removal needs you may have, whether you are moving all your worldly possessions and furniture or just a few packing boxes. But we go beyond just the standard removal services and offer you peace of mind and a break from all the worrying that usually accompanies moving, especially moving abroad. When you hire us by ringing 020 8746 4402 you can rest assured that you are getting the best, most experienced removalists in the business. Sure, you will still need to do all the legwork of finding a new home in Matosinhos, setting up bank accounts and utilities, and finding schools for the kids or buying a car. But you can leave absolutely everything related to your Matosinhos move to us – from a home assessment to moving van hire to packaging materials and packing services and much more. Call now to find out how we can make your move as easy as possible for your and your family.

We will also work with you to make sure that your removal is as quick as possible. Our movers will be at your door at the designated time, guaranteed. No more waiting and wondering whether it will all get done on time. Let us ease your moving worries – we're just a phone call away.
More About Matosinhos
Located in the north of Portugal, Matosinhos is a city within the municipality of the same name. Its population is less than 50,000 so this city has a small-town feel compared with the bustling urban life of London. Matosinhos' best-known tourist attraction is a massive sculpture on the waterfront of both the city of Porto and that of Matosinhos. The sculpture is called She Changes and was installed by an American artist in 2005.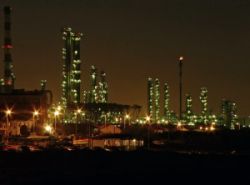 Matosinhos is located just north of Porto, one of Portugal's largest cities, where the River Leca flows into the Atlantic Ocean. This pleasant oceanside city has plenty of promenades and green spaces for strolling, as well as the large city park (Parque de Cidade) south of the city centre. While the beaches are beautiful and the weather is fine, this northern Portugal city is not where you'll find warm water for swimming, as it is located on the Atlantic. But there are plenty of cultural landmarks, thriving commercial centres and its proximity to Porto makes it an ideal place to live near the big city but removed from the hustle and bustle. Its most famous resident is the architect Siza Vieira who was born in Matosinhos.
Make Your Move to Matosinhos Quick and Easy
If you are looking to make your international removal from London to Matosinhos an exciting adventure instead of a burdensome worry about whether your belongings will arrive unscathed and on time, then Moving Service is the moving company for you. We know that removal services are a dime a dozen, which is why we offer quality above and beyond. All at fair prices, too. Why not get a free removal estimate right now by ringing us on 020 8746 4402. We can offer you a full removal package or just a man with a van depending on your needs.