Moving to Cascais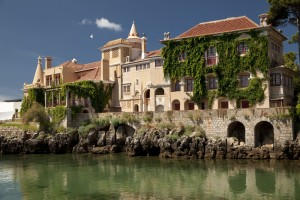 Moving from London to Cascais should be an adventure and a challenge, but an exciting one – not one that keeps you up nights worrying about costs and whether your furniture and belongings are safe. If you hire just any London to Cascais removal company, unfortunately, you might spend your time worrying instead of enjoying the prospects of a new life in a new place. One surefire way to determine if we are the London Cascais removal company for you is to give us a call on 020 8746 4402 when it is convenient for you. You'll not only get a free estimate of what your removal will cost, from your home in London to your new home in Cascais, but you can also ask any questions you may have regarding our removal services and your removal in particular.
Looking to Call Cascais Home? Call Moving Service for Help with the Move
Our full list of moving services include everything from an initial home assessment to determine just which services and packaging materials are right for you, to packaging material delivery, packing services, loading, unloading, transport, and more. Not every international removal is the same – it's not something that you can just look up online and know how to do – completing successful removals from London to Cascais takes experience and skill, which is just what we have on offer.

This lovely coastal town just outside of Lisbon is one of the suburbs of the capital city and one of Portugal's wealthiest areas. It was once a fishing village and has been settled since the 12th century. You'll find Cascais on the Estoril Coast and has, since its beginnings, been an important stop on the way to Lisbon. Its strategic location along the Tagus River means that this small town of 35,000 has always played an important trading role for the surrounding area.
Go for a Swim in the Crystal Clear Waters of Cascais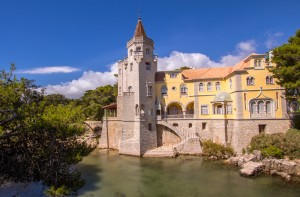 Cascais has many lovely beaches, protected by the rocky cliffs that rise up to the city itself. The crystal blue waters are known for providing the city with its fishing heritage and now function as tourist attractions. As a getaway, you can't go wrong in Cascais. Amble through the historic old town along cobbled streets steeped in history, dine out or visit the sea museum or art museum, and take in the castle ruins. North of the city are the Sintra mountains and Guincho Beach is located to the city's west. One popular site is the Boca do Inferno, a large cave opening into the sea cliffs whose crashing waves make for a dramatic show. Cascais is also known for its numerous sporting events, including tennis, gold and even the country's Grand Prix. Whether for retirement or just a slower pace of life than London, Cascais is a bountiful place for leisure and sunshine.
Whatever the Reason for Your Move We Can Help You
Whether you are retiring abroad and moving to Cascais to get away from London or you are moving for a new opportunity or just a change of scenery, there are many things to consider when it comes to packing up and leaving one country for another. We have plenty of great money- and time-saving tips right here on this sight, but for true peace of mind, hiring a professional team from Moving Service simply can't be beat. We offer a free quote up front and we stick to it, no surprise charges or taxes, and you can shop around to other removal companies to see for yourself that our prices are the best and our services top the competition. Ring 020 8746 4402 when you are ready for superior removal services to get you moving from London to Cascais.