Moving to Guimaraes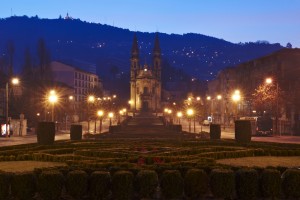 When you call Moving Service, of course. We mean it. Three easy steps and you'll find yourself having completed an international removal from London to Guimaraes like it was nothing. You'll wake up in your new home thinking that you were worried about your London to Guimaraes removal for nothing. Step One is to pick up the phone right now and call us on 020 8746 4402 to receive your free quote. Our Guimaraes movers are the best you'll find and at a great price;. You'll never have to worry about inferior services when you hire us – our London to Guimaraes removal services are absolutely tops. Step Two is to have us out for an assessment of your home. This will make your Guimaraes removal quicker and easier than you could ever imagine. Have us recommend which packing materials, type of moving van and even the number of Guimaraes movers that you will need, so you don't have to worry about a thing. Step Three is the easiest one of all: simply wait for us to deliver all of your possessions (professionally packed and carefully loaded onto one of our clean, fully equipped moving vehicles) and enjoy starting a new life in your new home. If that sounds like the kind of London to Guimaraes move that you would like to have, just start with Step One.
Make This Small City Abundant in Culture Your Home
Guimaraes is a small city located in the district of Portugal named Braga. If you are moving to Guimaraes you are probably already aware of its important historical role in Portugal's formation. Having been settled since the 800s, it was the place from which Portugal's seat of governance arose. Because of this contribution to the history of the country, the historical city centre of Guimaraes has been named a UNESCO World Heritage Site making it a popular tourist attraction. One of the most majestic sites to visit in Guimaraes is the Palace of the Dukes of Braganza. Toural Square is another site that has remained largely intact since its heyday in the 19th century. Strolling through the city centre is like stepping back into Portugal's past.
You Just Can't Miss Out on the Festivals Here!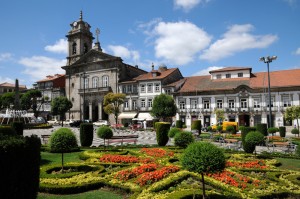 One of the most intriguing festivals in Guimaraes is the Joanina festival during which local residents recreate traditional skills and activities, particularly culinary ones. The region is known for its cakes and pork recipes that gastro-travelers the world over have heard of or have come to taste. Other festivals include a student festival called Nicolinas at the end of November and one honoring Saint Lucy on her holiday, December 13th. The region is also rich in arts and culture, with numerous exhibition and gallery spaces and artists workshops set up by students. Guimaraes, along with Maribor, was named the European Culture Capital for 2012, putting this small city with its abundant culture on the map as a must-see place to visit.
Getting to Guimaraes is as Easy as 1…2…3
The countdown to a London Guimaraes removal can be just as stressful – or even more so – than the actual removal itself. But if you hire Moving Service you'll find that everything you need for your move, from packing materials to a man with a van Guimaraes, are just an easy phone call away. Give us a ring on 020 8746 4402 to see for yourself. You can find out more about our great, affordable Guimaraes removal services and you'll get a free estimate at the same time. So what are you waiting for? Go on, get moving from London to Guimaraes today!