Moving to Lisbon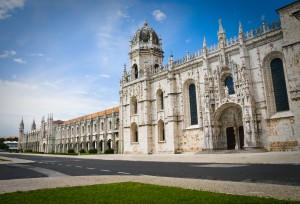 If you are relocating from London to Lisbon and need professional removal services for your move then our company is the ideal company to choose because we do not just offer removal services but we offer removal services with a difference, as we will tailor make your removal services so that if you are moving from London to Lisbon, we will be able to undertake your removal in the shortest amount of time and without any unnecessary hassles or trouble. We know that relocating can be time consuming and it can be stressful too, however if you choose our company we will guarantee that we can take away all of the hassles and problems that may come with the move and instead we will give you high quality removal services and great treatment from all our team of staff. Our years of experience in carrying out handy removal services sets us aside from other removal companies similar to ours, as we know that our customers are the important people in this move and it is important that they get the treatment and services that they want and need in order to be able to move successfully and without any troubles.
Choose Our Professional Team When Moving from London to Lisbon
Unlike us, you as our clients do not handle property moves on a daily basis and probably do not have a lot of experience in such matters and this is what we are here for – to help you with everything related to relocating. We are aware that not everybody has the time to dedicate huge amounts of time to handling their removals process and this is where our – Moving Service can help you. So, if you are moving and need a professional removals team to take care of the things that you can't handle then simply give us a call on 020 8746 4402 and we will gladly help you out in any and every way that we can. There are so many possibilities and options when moving with our company and this is why it just isn't rational or practical to choose any other company than ours if you want a successful move and therefore you should call us today and speak to our friendly at office personnel to book your London to Lisbon move today.
Getting to Know Lisbon
Lisbon is the capital city of Portugal and has an estimated population of around 550, 000 people. The area of the city covers approximately 84.8km2 however; its urban area covers a much larger area of 958km2. Portugal is a part of the European Union and therefore Lisbon and other places within Portugal are popular places for fellow European Union citizens to relocate to should they emigrate. The official language spoken in Lisbon is Portuguese however; other languages are also spoken in and around the city as well, including numerous other European languages which are used for business, educational and tourism reasons.
Call Us and Get the Best Service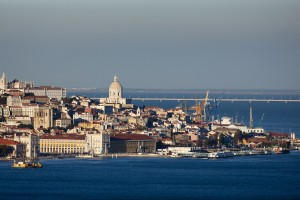 Make sure that you get the high quality London to Lisbon moving services when you want them and in the way that you need them to do this all you need to do is call 020 8746 4402 and speak to our brilliant office personnel at Moving Service. If you have ever moved before you will know that a professional company is exactly the thing you need to ensure that you have the best chances of moving successfully and without any hassles or stress. Our company is not an amateur company and we are therefore your best bet for a successful London to Lisbon relocation.