Moving to Almada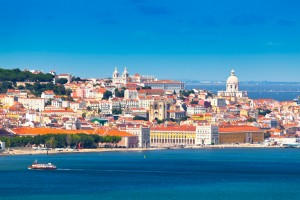 At Moving Service we take great pride in keeping the prices for our removal services low while providing top quality and helpful professionals to get the job done. But quality and affordability can only go so far in reducing the stress involved with an international removal, like one from London to Almada. Take, for example, all the details that you will need to focus on that are not necessary to consider with a local or domestic move. You need to sort out whether you will need to transfer money into a local bank or currency, how to receive your pension or salary, how to set up utilities if they are not already hooked up, where to send the kids to school and where to seek emergency medical care if you are unfamiliar with the system. The list goes on. But one phone call to 020 8746 4402 can take care of one significant worry: who will do all the work of delivering packaging materials, packing the boxes, loading and unloading the moving van, unpacking, etc.
Leaving London for Almada? We Can Allay Your Moving Fears
From the moment you hire us we can become your extra set of hands (or multiple sets of hands) to take care of any tasks related to your removal from London to Almada. Choose one of our removal services Almada or a whole set of them. One thing's for sure: you won't regret relying on the most professional international removal service in London. Getting you and all your belongings to Almada becomes our number one priority the moment you ring us, so get your free estimate today and start comparing us with the competition. It's really no contest!
Almada - a Stunning Location For Your New Home
Almada is one of the major cities in Portugal's Almada municipality, on the country's southwest coast. The Tagus River is the major waterway here and has been an important feature in the city's existence since its inception. People have been settled in this part of Portugal for as many as 5000 years, and the layers of Portugal's rich history have been built up over time in this small city.
Amazing Views and Beaches in this Small City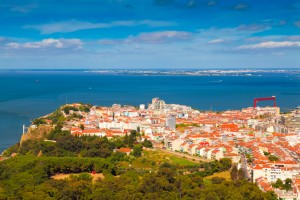 The most notable tourist site is the Sanctuary of Christ the Kind, known as Cristo-Rei, which looks out over the city. Almada's proximity to Lisbon make it a popular place to live for people who are able to commute, as it retains the small town feel even while its population is growing. It seems this city has everything going for it, including sweeping views and beautiful beaches. This is a place where urban living meets nature, where the azure waters of the Atlantic and the Tagus cushion an historic settlement close to the capital but still within reach of a quieter setting.
Almada is located in the sub-region known as the Peninsula de Setubal in the Setubal district with a population of about 100,000 people living in the densely populated city.
Move the Right Way With Our Moving Company!
Although moving from London to Almada for work or simply for a change of scenery can seem like an uphill climb at first, we can certainly take some of the load off your back. We offer everything from packaging materials delivery to a London to Almada man with a van. All you need to do is ring us up on 020 8746 4402 today. Remember the name Moving Service and the rest will be taken care of more easily than you could have imagined.