Moving to Berlin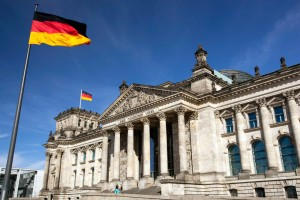 We all know how stressful moving can be. Moving within your own country is hard enough. But moving outside of your country is even harder. However, it doesn't have to be too complicated if you let Moving Service handle your international move from London to Berlin. For those of you moving from London to Berlin, it is important that your move is carried out by a professional removals service that is well experienced and knowledgeable in handling such moves, attempting to do it on your own is definitely not the answer. The benefits you will gain from hiring us are simply endless and there are way too many benefits to hiring us to not hire. There is always a great amount to think about when you move. To make moving simple we provide customers with a personalized moving checklist. This makes life much easier in the long run because you will not forget anything. You can find out more about our services by calling our office today on 020 8746 4402. We will help you in any way we can. In addition we will give you a free moving quote over the phone.
Berlin Has So Much to Offer as the Largest City and Capital of Germany
Berlin is both the largest city in Germany and the capital city of Germany. It has a population of 4.4 million people and is mainly known for its historical relations. Berlin is a fantastic city full of culture and vibrancy. It is the ideal place for tourists. This city is home to a number of universities, museums, orchestras, and research institutes. It is also known for hosting fabulous festivals, and having great nightlife. Boredom will be practically non-existent in this bustling city. The best museums to see include the Deutsches Historisches Museum and the Neues Museum. Both are opened every day. Of course, one of the most famous landmarks in Berlin is the great Berlin Wall. You can in fact still see the remains of the wall, which is located to the East of the city. There are a number of other places to see in Berlin including churches, zoos, and art galleries and so on. This city is paradise for history lovers. Despite German being the most commonly spoken language in Berlin, English and French are also commonly spoken in this city.
The Right Way to Prepare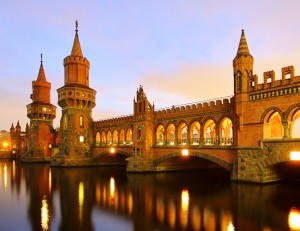 For a fast and efficient move to Berlin, opt for Moving Service. We offer a huge range of removal services including packing and boxing, storage, and removals and office removals. All you need is right here, under one roof and you will not have to look elsewhere. It is our aim to make moving smooth and stress-free. However we're afraid to say that not all moves go according to plan and that is why we have came up with the idea of providing each and every customer with personalized moving schedules. This will allow customers to be fully aware of what they should do before hand.
Let Us Take Full Responsibility Over Your Move From London to Berlin
We understand that moving is not easy. In fact, moving is one of the most stressful chores you will come across in life. Therefore, we do what we can to ensure that your move will be easy and not at all challenging in any way. There are so many advantages to hiring us – you'll benefit from us in many ways. You will save time, energy, money and you won't have to feel stressed any longer because we can take that burden off of your shoulders. Moving really should be easy and enjoyable and it is our main aim to make it exactly that. To find out more, call our office today on 020 8746 4402 and book a date for your London to Berlin move.