Moving to Frankfurt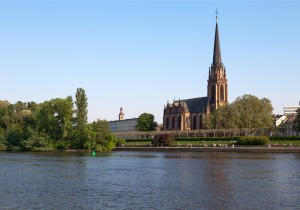 When you're moving from London to Frankfurt, in fact when you're moving home in general, it can feel like the world is upon your shoulders. You're working towards the deadline of your house moving day whilst also knowing there is just so much to do. All that packing, organising, notifying, planning…it's a tough task which if not done right can easily turn into a nightmare. This is why when you begin your preparations it's much easier when you know you have a safety net to catch you should anything go wrong. Hiring a reputable, reliable and trustworthy removals company like Moving Service can be that safety net. We're there for you every step of the way so that whenever you come up against a problem you feel you just can't solve on your own you can turn to us. The wonderful news is that it doesn't cost as much as you might imagine to hire our international removals firm. You can phone us now in fact on 020 8746 4402 and find out just how cheaper our prices are than elsewhere. You'll hear why we're renowned for our remarkably inexpensive prices as well as our top-quality customer service.
Moving From London to Frankfurt With Our Removals Firm Means a Less Stressful Removal
We take the pressure off your home move to Frankfurt because you don't have to adapt to what we want when you're moving home to Frankfurt in any way. We adapt to what you want in every way. This is something you won't find with other furniture movers who may tell you to do this or that. Not with us. We customise our overseas removals service because we have learned over the years, it actually saves you money and saves ourselves money to operate in this fashion. You get the perfect international removals company for moving overseas at a price which is a lot cheaper than our competitors. Another reason you can rely on us is that we have such a depth of experience in helping people relocate to Frankfurt. All our staff are expertly trained in all aspects of the removals business especially when relocating to Frankfurt. You will have a courteous and well-mannered moving house experience due to our professional personnel who are dedicated in ensuring your house move to Frankfurt is a day to remember for all the right reasons.
Frankfurt - the Business Centre of Germany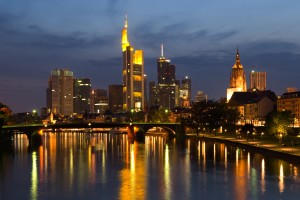 As for Frankfurt itself, it has a population of approximately 705,000 and is the fifth largest city in Germany. It is the financial and business centre of Germany, its modern, dynamic skyline a reflection of its commercial success. It's a city which is very accessible with its airport being one of the busiest in Europe. There are numerous low cost flights to and from the UK. There are also three main railways stations in Frankfurt with connections to all over Europe. Frankfurt is an incredibly thriving city with so much to see and do which has made it become a highly desired place to live and work.
Pack Your Possessions Like a Professional With Us
For your relocation to Frankfurt, be it business removals, office removals or a man with a van to Frankfurt, we can also help you with your packing if you like. Our packing and unpacking service is excellent value. Likewise, we have a superb, extensive range of packing accessories and packaging materials you can choose from, all at the cheap prices we've become renowned for. So why not give us a call today on 020 8746 4402. You'll be genuinely very pleased to hear your free, personalised quote which will let you know just how low our prices are. No other removals carrier gives you so much for such a great price like Moving Service does.