Moving to Hamburg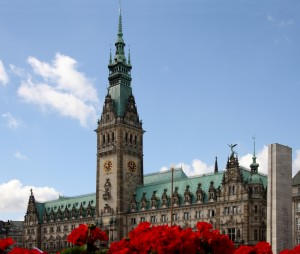 If you fancy hiring a professional removals company to help you with your move from London to Hamburg, look no further than Moving Service. We understand that it isn't easy moving single-handedly. Therefore we would like to help you with your international move. We boast a team of expert movers who are dedicated in providing you with an easy smooth move. You can rely on them 100%. We offer a lot of removal services you will need, including international moves, packing and boxing, storage, home removals and office removals. We offer it all here so you will not have to look elsewhere. We fully understand that moving is stressful and a lot of hard work. It certainly isn't easy. Therefore, it is our aim to provide you with your dream move that is not only easy and smooth, but affordable too. If you would like to find out more about our removal services, or if you would like to book a date with us for your London to Hamburg move, please get in touch on 020 8746 4402 and you will receive a free quote.
A Good Number of Must-see Attractions in Hamburg
Hamburg is Germany's second largest city and has a population of over 1.8 million. This city is a huge tourist attraction and people from all over the world travel miles to come and see this beautiful, bustling city. There is indeed a great amount to see and do in Hamburg, so you will never be bored whilst you are staying, or living, in this city. It boasts a number of attractions that are a must-see. One of the most popular attractions is its city hall, known as Rathaus, which was built in 1897. Therefore, this building possesses a lot of history. Other places to visit are around St Nikolai, around its central railway station, and around the harbor area. In this city there are also a lot of parks, beaches, places of worship, and museums. So you could you go on a boat trip, take a tour around the historical museums, see a musical, or just take a stroll around one of the city's beautiful parks.
Moving Service = fast and efficient international moves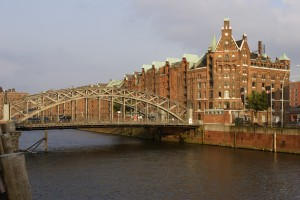 Instead of wasting your free weekends doing the planning and packing and other chores that go alongside moving, wouldn't it be more enjoyable and rewarding for you to do something else, something better? We think so. Instead of burdening yourself with all the moving chores, let us lend a helping hand. We have done it numerous times previously and we will happily do it again. We provide high standards removal services, including packing and boxing, man and van, storage, home removals, commercial removals, and international removals. Whatever it is you need – we can help. We can provide you with removal services that are a fraction of the cost of other companies in London. That is because we understand that many people do not have money to waste. Most people are tightening their purse strings these days and we want to make our services affordable.
Contact Us and Get Help
If you are moving from London to Hamburg, don't try and do it all by yourself, let us help you. We will be able to do it all in much less time than you'll be able to do it in. That's down to our vast amount of experience in removals. We can work under a strict time limit. We can provide swift, but smooth moves. To find out more about our services, contact our office today on 020 8746 4402. Our advisers will be more than willing to help you in any way they can. Plus, we will give you a free moving quote.