Moving to Stuttgart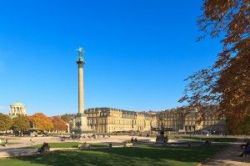 It's exciting when you're moving from London to Stuttgart. You're starting a new life, a new adventure in another country. It should not be just an enjoyable experience but a time you'll look back on with happiness. Only it may not feel like that at this present time. If you're moving house to Stuttgart and have a deadline to meet, the pressure means you have little time to sit back and enjoy the moment. To begin with you'll an incredible amount of household items to pack. You've a never-ending list of people to notify and you've no doubt got another thousand and one things to organise and plan. However, one of the first things you should do is just to think about the removals company you should hire for your house move to Stuttgart. It's vital you hire an international removals firm you can trust, one which offers a range of different services and preferably one which has inexpensive prices. If that is indeed what you're looking for then we highly recommend that you hire Moving Service as your overseas removal company. We specialise in helping people relocate to Stuttgart from London. We do so at a cheaper price than other furniture removal companies will offer you. To find out just how much you can save with our removals carrier, phone 020 8746 4402 and we'll give you a free, personalised quote which is sure to brighten up your day. Phone today if you wish and it can immediately take a lot of worry off your shoulders with you knowing you've found an international removals firm which has everything you are looking for.
Enjoy the Peace in Stuttgart
As for Stuttgart, it's city which has its own unique charm and character. It's spread over many hills which even includes vineyards. As such, it's a very picturesque city, situated at the fringe of the Black Forest. It is also home to some major international businesses and is seen as one of the most high-tech cities in Germany. Stuttgart Airport is around fourteen kilometres from the centre of Stuttgart with trains taking half an hour to get there. With it being an important transport hub, there are also daily train services to all over Europe. Stuttgart has approximately 613,000 inhabitants and is the sixth largest city in Germany.
We're the Number One Removal Company When You're Moving From London to Stuttgart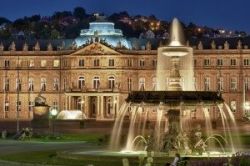 It's not only price which has made us the top choice removals carrier when relocating to Stuttgart. Whether it's an office relocation, business removals, general house removals or our man with a van service, past satisfied customers have all praised our professional and helpful removals personnel. We believe it's important to have a courteous and polite workforce which truly understands that everything we do is based around what the customer wants. So not only will our removal men be professional and handle your household belongings with the care and expertise you would expect but they're also well-mannered. It's the same with our backroom and office staff who will always be there to answer any questions you have about moving home from London to Stuttgart. This is all part of our removals service which has made us so popular with house movers over the years. We also have a packing and unpacking service which is superior to what other furniture removal companies may offer you. We also have a range of packing accessories as well as packaging materials you can choose from. So why not tell us what you are in need of when you're moving from London to Stuttgart and we'll tell you how little it will cost when you hire Moving Service. Phone 020 8746 4402 and receive your free quote today.