Moving to Munich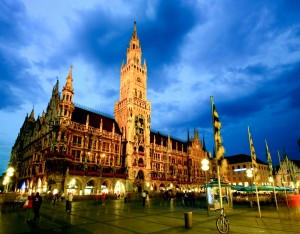 Don't take a chance on an inexperienced removals company. Instead, give Moving Service a chance and you'll see just how professional and experienced we are. We can make your move from London to Munich just that little bit easier. Moving, we are more than aware, is a tedious task that drains you off time and energy. It can also be rather stressful too. If you are trying to juggle work, keeping a family and carrying out the tasks of moving, don't let it bog you down anymore because we can help you and we will take the burden off of your shoulders. With our experience, we know how to handle all sorts of moving scenarios.
We'll Muster and Move Your Belongings to Munich
As you can imagine, moving internationally is much more stressful than domestic moves because there is just that bit more to think about. We also have the best resources and the best, by far, team of expert movers that will make moving seem effortless. In addition to international moves we also offer a range of other removal services including packing, storage, man and van, home removals and commercial removals. All of these are carried out by our brilliant teams here at our company. Call today on 020 8746 4402 to find out more.
Explore the Great Culture and Beautiful Architecture of Munich
The city, Munich itself, is the capital city of Bavaria and has a population of over 1.4 million. It is in fact the 3rd most populous city in Germany. Munich is mainly well-known for its stunning architecture and great culture. You may also be familiar with its annual beer festival, known as Oktoberfest. One of the main reasons so many tourists visit Munich is to admire its beautiful architecture. Many are astounded by its beauty. This city certainly offers tourists a great number of sights and attractions that are definitely worth viewing. What makes this city so special is that it has something for everyone. It doesn't just suit a certain type of people. Whether you are looking for culture, art, shopping, dining, sports, nightlife or festivals, Munich really does have it all. Its most notable landmarks include Neus Rathaus, Maximilianeum, Altes Rathaus, Siegestor, Statue of the Bavaria, and Feldherrnhalle. Munich also boasts many churches, parks, galleries and museums.
Get Flawless Service and Save Money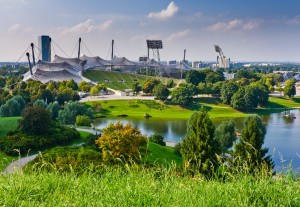 You can utterly count on Moving Service for a smooth London to Munich move. There are so many benefits to hiring us. You would be a fool to dismiss the idea. Hiring us will allow you the extra time you need to do something enjoyable with your free time. Instead of being cooped up in your home, planning and packing and getting grubby, let us do it and go out and enjoy yourself. Saving money is the main advantage you'll gain from hiring. Whilst it may be hard to believe, it is very much true. Trying to carry out the move on your own can in fact prove to be more costly than if you let a professional removals company carry out your move. Without skill and experience in moving, you are heading for a disaster and that in itself costs money. However, when you hire us for your Munich move, you are guaranteed a flawless service from beginning to end. Making mistakes, most of the time, costs you money. We do not make mistakes, though, so you won't have to waste any more money.
Finilizing the Move
On the day of moving, our team of movers will arrived punctually and they'll immediately get to work. All our vehicles are well-maintained – they are cleaned often and they're completely secure. So book a date today for your move from London to Munich by calling 020 8746 4402.