Moving to Dresden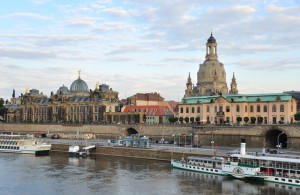 There is a superior international removals company out there for when you're moving from London to Dresden. One which can give you an excellent all-round removals service at a cheaper price than you would pay with some other removal firms when moving overseas. That removals carrier is Moving Service. We can help you relocate to Dresden in a more stress-free way. Our transport is of the highest quality so there's no need to fear about an inferior service which you may very well have to think about in regards to other furniture movers. Our employees are friendly, knowledgeable and professional is ensuring every task they're given is completed in the best possible fashion. We have a range of additional removal services we can offer you which just makes your whole removal experience that little bit more enjoyable and then there's our cheap prices. We have become known as the removal firm which assists people relocate to Dresden for a lot less than they would pay elsewhere. It's another reason we're grown to become one of the leading removal carriers in the country. If you'd like to call us and find out about our cheap prices immediately then call 020 8746 4402 now. You'll be genuinely delighted at what you hear.
Great Place to Live in With High Quality of Life
Dresden itself is a very spacious city situated on the River Elbe near the border with the Czech Republic. It's the capital city of Saxony and has a population of approximately 525,000. It's generally become known as a great city to work and live for its quality of life. It has a number of impressive buildings, museums and art treasures. In terms of transport, Dresden's airport is suited on the north-west outskirts of the town. Dresden has two railway stations with direct routes to Berlin, Prague and Leipzig amongst other places. Dresden also has a large, impressive and modern tram system operating within the town.
Why We Have the Best Prices
There's a number of reasons we can keep our prices cheaper than our competitors, one of which is that we personalise our removals service around your individual circumstances. We work in collaboration with you so we know exactly what it is which will make your house move to Germany a success. We listen to your every need whilst at the same time you can use our own knowledge and experience when it comes to a man with a van service, house removals, office removals or business relocations to Dresden. We know all there is to know about overseas removals and our staff are always there to help you.
When Moving From London to Dresden Hire the Best Removal Company By Choosing Us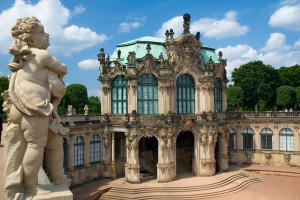 Our removals company has very high standards and all the employees within our company take pride in the job they do. Our goal is to take the weight off your shoulders when moving home to Dresden. This is why we have services such as our packing and unpacking service. Professional packers will expertly wrap as many of your household items as you wish which lets you get on with all those other tasks you have to be getting on with. We also have a range of removal accessories and packaging materials which means you don't have to go running about looking for them elsewhere. We genuinely do offer a comprehensive international removals service for such a low price you'll be so happy you gave us a call. The first step in fact to make moving from London to Dresden a whole lot easier is to call Moving Service and hear how our free quote is not just personalised to what you need but that our whole international removals service is optimised around your wishes. Call us on 020 8746 4402.