Moving to Pori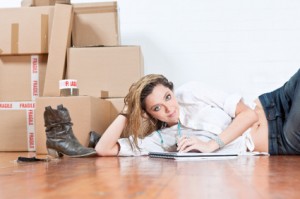 Why not hire the London movers with the winning combination of quality services, excellent prices and expertise? If those are the things you are looking for in a moving company for your impending house removal from London to Pori, then you've found them all right here, under one roof. Moving Service is the one-stop shop for all your removal needs. You don't need to spend hours online searching for great prices for moving supplies and packing materials, and you don't need to drive all over town to pick up the things you need. When you hire us for your Pori removal, we'll not only supply your moving boxes and everything else you need at great low prices, but we'll delivery everything right to your door. The only find you need to lift is the one to click the mouse button!

And why stop there? Even those of us who love a DIY project will balk at the idea of completing an international removal without the help of at least a man and a van London, or at most a crew of experienced movers. We can take care of everything, from packing to loading to transport and more. Call us now on 020 8746 4402 and you'll receive a free quote specific to your home removal to Pori from one of our friendly representatives. There's so much to do to get yourself from London to Pori – why not call us for a helping hand and save time and money by doing so!?
You Will Love Living In Pori Whether You're a Sports Fan or Prefer to Learn About History
Pori is about nine miles from Finland's Gulf of Bothnia along the western coast, near the Kokemäenjoki River. That's Finland's largest river, but Pori is not the country's largest city with only 83,000 residents. Compare that to crowded London! The river, of course, is one of the city's greatest assets and was important in its founding, as well. Living here you can take in a number of impressive sporting events, including ice hockey, wrestling, American football and bandy, another team sport played on the ice. Visit the Juselius Mausoleum and Pori National Urban Park to get a feel for the history of this city and to understand a bit more about your new home.
Better Opportunities With a Better Moving Company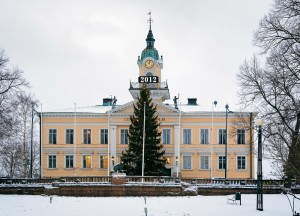 Leaving one home for another is never an easy decision, nor is it an easy task. Whether you are looking for better opportunities for your family, better job opportunities for yourself, or simply a different pace of life, let the London moving company with experience in international removals take care of the details for you. You'll be glad you did! It's certainly commendable when one takes on a move himself, with no help from the professionals, but it is also quite risky. You risk misplacing important documents, paying more money if your insurance isn't in order, and straining everything from muscles to your mental state to your car's axle.
Pondering Which London Moving Company to Hire for Your Move to Pori?
By hiring at least our London man with a van and letting us help you make the arrangements for your Pori home removal, you'll at least know that nothing will be left off the to-do list. There will be no eleventh-hour hand-wringing because something was forgotten or misplaced, and you can rest assured that you've gotten a great deal as well. Ring us on 020 8746 4402 to hire a van or to hire a whole Moving Service crew. We're certain of our abilities and our prices, all that remains is for you to give us a try and see the difference we can make in your home removal from London to Pori.