Moving to Helsinki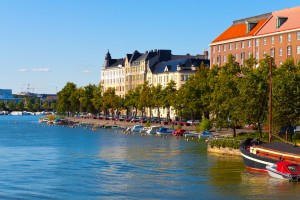 Are you tired of having to rely on useless removal companies that just aren't up to scratch? If you are, then it is about time you found a much better company that you can count on for all your moving needs. And there is no better removals company than Moving Service. If you are moving from London to Helsinki, you need a removals company that you can trust and rely on 100%. You certainly don't want your move abroad to turn into a disaster and that might just happen if you don't find a good enough removals company. We believe that we're the company you are looking for. Not only are we reliable and completely trustworthy, we also offer a comprehensive list of removal services at the most competitive prices. In other words, you won't find better prices around than ours. Moving is hard, we know that. Therefore, it is our priority to provide you with a flawless service that you'll be impressed with. We want, more than anything, for your move to be completely stress-free and smooth. If you would like that kind of move, call us today to find out more about our services on 020 8746 4402. Moving from London to Helsinki can be smooth and stress-free if you choose us.
Life in the Olympic City Hesinki
Helsinki, the capital of Finland, has a population of 604,380 and is a popular holiday destination amongst Finns. According to Finns, the best time to visit Helsinki is in the summer. Here, in the summer, you can enjoy the cafe culture that this beautiful city exhibits. There is indeed a lot to see and do during your stay in Helsinki. It is such a marvelous place to be during the summer because this is when the city and the nature meet. The most popular place to visit is Suomenlinna. Other islands worth viewing include Korkeasaari, Pihlajasaari, and Seurasaari open air museum. This city also boasts a number of parks that are indeed incredibly beautiful and natural. In addition to this, there are many places of worship here and a lot of museums and galleries. The culture here is fantastic. And as Helsinki is an Olympic city, it also boasts many Olympic sights. You really should go and see them. They are very interesting indeed.
We're Here to Lend a Helping Hand With Your Helsinki Removals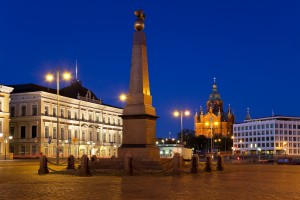 Moving Service can literally carry out your whole move from London to Helsinki. We offer packing services, storage services, and home removals. So if your days are consumed with work and other tasks and chores, why not leave the moving to us? After all, we know what we are doing – we've moved thousands of people over the years. Thanks to our experience, we can provide customers with top quality services carried out by only the best workers. Everything takes time. Packing takes time because you have to make sure it is done correctly otherwise you could risk your items getting damaged during transit. And transporting your items certainly takes time. However, with our skill, experience and resources, we can make your move easy and not at all stressful in any way. That is a promise. We want to make your Helsinki move enjoyable. After all, it should be, shouldn't it?
Don't Break the Bank
You will also be pleased to know that our prices are completely cost-effective. You won't have to break the bank balance when you use our services. However, just because our prices are good, it doesn't mean you have to compensate on the service. The services, we can assure you, are superb. Call today on 020 8746 4402.