Moving to Espoo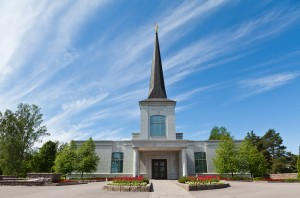 Everyone is looking for ways to make things easier these days, from online banking to telecommuting. There really is no reason to struggle with daily hardships when the world is at your fingertips, whether on your tablet, laptop or smartphone. So why struggle when it comes to a home removal? Moving to Espoo doesn't need to be any more difficult than moving across the road. It's as easy as ordering moving boxes online or ringing us up on 020 8746 4402 and having us take care of everything. Have you ever heard the term "life hack"? That's kind of what we are. We take the difficulty out of home removals from London to Espoo so you can have more free time to spend out with your friends in the final days before you leave. We'll do the packing for you so you can visit with the neighbours and tie up any loose ends before you go. We'll even load the van and transport everything via our man and van service for an incredibly low price.
Make Your Home Move to Espoo an Easy One
There's no harm, really, in doing things the hard way. And there's certainly a satisfaction that many people get from a challenge. But is moving house really the challenge you want? Wouldn't you rather be out for a run or challenging yourself creatively in some other way? Of course you would. So leave the hard work of moving up to the London movers with experience. Begin with a home removal assessment, then have us deliver your packaging materials and pack them up and you'll be amazed at how easy moving from London to Espoo really is. Don't listen to the naysayers who claim that a DIY removal is the only way to go – they're probably the ones who've been burned by some other moving company. Obviously, they didn't hire Moving Service!
Espoo - the Seconf Largest City in Finland
Espoo is one of Finland's largest cities – second-largest, in fact – with more than a quarter of a million residents. It is located in the capital region, which includes the cities of Helsinki, Kauniainen and Vantaa. It is in the Uusimaa region along the coast of the Gulf of Finland and completely incorporates the Kauniainen municipality within its boundaries. The Nuuksio national park can be found here as well as an impressive museum of modern art and a cultural centre that is home to many theatrical events and concerts. Lake Bodom is one of Espoo's great natural gifts and it is also where you'll find a grand manor that is open to the public.
Expert Support for Espoo House Moving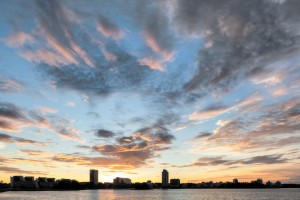 Whether for sport or for business, making Espoo your home doesn't have to be a headache. If you hire professional movers, the only headache you'll have is the one after your last night out with your friends before you get on the plane. We will watch over your belongings, pack them carefully and load and transport everything as securely as possible, so you won't have to worry about arriving to find your dishes broken or something missing. Call us on 020 8746 4402 to get a free quote that includes the price of removal insurance, a very valuable part of any home removal. Make your home move to Espoo a pleasure instead of a pain by hiring a man with a van or a moving team from Moving Service. All the rest will fall into place and be taken care of, so you can focus on what really matters: enjoying your last few days in London and acclimating to a new life in Espoo.