Moving to Vantaa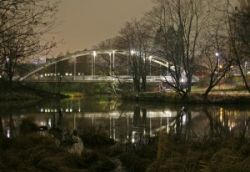 You may be thinking how one London moving company can really offer an advantage over another when it comes to home removals. Well, it may be true that many moving outfits really are similar in terms of their prices and their services, we are not just like all the others. Here are a few examples of how hiring us can really give you an advantage when it comes to moving from London to Vantaa. One major advantage is hiring a company that knows what it is doing in terms of international removals. While Vantaa may not be so far away geographically, getting there is not as easy as jumping on a plane with a suitcase. There are many things to consider, especially how your belongings will travel, when it comes to moving to Vantaa. We've considered them all! We've considered insurance, transport, taxes, mileage, routes and all the necessary paperwork. We can also consider the best way to approach your home removal, whether it means having just a man with a van or a full-size moving truck to do the job.

Another advantage we offer you when moving house from London to Vantaa is that of knowing ahead of time what everything will cost you. When you hire us, you will never be in the dark about costs and services. Call 020 8746 4402 now to get a free quote, to ask about prices or to set up a home assessment, which is really an advantage when planning the rest of your home removal. We'll have our movers ready to do the job before you can think of all the time and money you've just saved – just ring us up and say the word!
Discover the Thriving Life in Vantaa
Vantaa is one of Finland's most populous cities, coming in fourth on the list with more than 200,000 residents. Located along the southeastern coast near the capital city of Helsinki, Vantaa is a hub for transport, a capital of choral music and a major centre for science and culture as well. No matter which of Vantaa's seven districts you are moving to, you are sure to find something exciting to do and see, even if it just means finding all the wonderful differences and idiosyncrasies that make Vantaa such a unique city and so unlike London.
Moving Service

Offers Many Advantages When it Comes to Your Move from London to Vantaa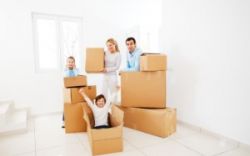 Making a change such as moving house is never something to be taken lightly. But it's simply human nature to want to do it the best way possible – without wasting time, without wasting money and without making any mistakes. And there is indeed a long list of moving mistakes that many unknowing people make when moving from London to Vantaa. Take a look around our website to find some great tips and hints aimed at helping you avoid those mistakes and get the most out of your move.

By calling us on 020 8746 4402 when you are ready to begin your move – or even earlier – you will be at a real advantage. You'll get all the facts you need, such as a free quote, and you can set up a home assessment, which is perhaps the most helpful thing you can do prior to moving from London to Vantaa. A home assessment will tell you how many London movers to hire or whether the job can be done with a man and a van along with a whole host of other things that can really give you an advantage for your home removal.