Moving to Turku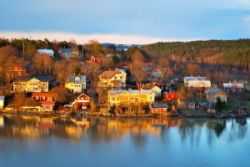 Unfortunately, in today's busy world, not many of us has the time that is required to get everything on the to-do list done. Who has time to sit down and plan out every last detail of a home removal? Who has time to measure all the furniture and estimate how many boxes will be needed? Who has time to calculate which moving truck will do the job best and how many movers will be necessary to get the job done? We do! One of the best tips we can give is to not leave everything to the last minute when it comes to your home removal from London to Turku. That's because you will inevitably run out of time as your moving day approaches. And the biggest problem with running out of time is that it then costs more to get things done – last-minute purchases, rush jobs, etc. So why not give yourself the gift of time by hiring Moving Service? We can take care of practically every aspect of your home removal so that you are freed up to finish up those projects at work, take care of transferring the kids to the new school, shutting off the utilities, working with the estate agent and everything and anything else you need time for. In the meantime, your Turku house removal will be getting underway without any trouble on your part.

Ring us on 020 8746 4402 to find out how much time we can really save you – and how much money we can save you too! We're always ready to answer questions and we're prepared to take on any job, large or small when it comes to house removals. Ring now and get a free quote in just a few minutes, saving yourself all the time of researching hundreds of London moving companies online.
Getting to Know Turku
Turku is situated along the Aura River on the coast of southwest Finland and is the country's oldest, having been settled in the early 1200s. It was once the largest, too, especially while Finland was under Russian control. Now, however, it is a capital of culture and business but is only the 6th largest city in terms of population. It has always been, and still is today, an important port for both trade and travel. Its name comes from a word meaning 'market', but most people visiting Turku today are there for the cultural events and the city's museums, sports and architecture.
Time is One of the Most Valuable Ingredients in a Successful Home Moving Recipe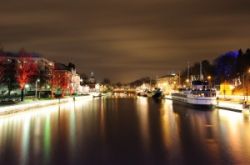 Having the time to deal with each little detail of your home move from London to Turku is a luxury, one that we at Moving Service can guarantee. We will do the packing, the loading, the transport, the unloading and any other removal service you may need for your removal from London to Turku. Just give us a call on 020 8746 4402 to get your free quote and see how easy it is to speak with someone about your removal needs. The first thing you can do is set up a home assessment to determine just what those removal needs are – knowing which services to hire is actually harder than you think. When it's all said and done and you're on your way to Turku with all your moving boxes and furniture safely in tow, you'll be very glad indeed that you called us when the time was right. So go ahead and pick up the phone now – when the time is right – and let us take the lead on your removal to Turku.