Moving to Forest Hill, SE23
We know it very well that moving can be extremely stressful. It's not just about you though, especially since many specialists say that moving is one of the most stressful events in one's life. Many people avoid moving from their houses for many, many years (and sometimes even in a lifetime). Moving can be exciting if it is done the proper way. And this is precisely where we, Moving Service, come in and help you out. As professional movers in Forest Hill, SE23 we can ensure the quality and smoothness of the entire removals process. We will bring the people, the equipment, the removals van and the know-how and you will not have to worry about anything else. Even more than that, we can even help our clients pack their things in an organized and safe way so that nothing gets wrong. So, if you want this kind of service, we will be more than happy to offer it to you. Contact us today on 020 8746 4402 and learn how you can receive your free quote!
Forest Hill- A Great Place To Move In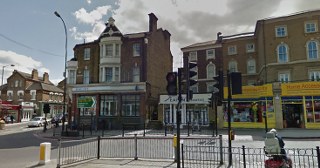 The area is a great place to move in for various reasons. As part of the London Borough of Lewisham and as a suburb of London, it is found in relatively close vicinity to the City of London which is in itself a great advantage especially for those of you who are looking to live in a vibrant and full of energy place. Like most of the suburbs surrounding London, the area was not very populated until the mid-19th century when it started to be cut by railways. However, since then, the suburb and the entire area have suffered drastic changes and they are nowadays extremely well-developed. In terms of entertainment, the area has something for everyone. For those who like wandering around exhibitions, the Horniman Museum is a great place to visit. Mostly focused on anthropological and cultural collections, the museum also hosts a splendid aquarium and an impressive taxidermy collection. Aside from this museum, one can find natural reserves here such as the Devonshire Road Nature Reserve and the Dacres Wood Nature Reserve, both of which can be visited on specific days.

Moving to Forest Hill – Things You Will Definitely Want to Know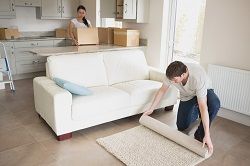 There are many things to be taken into consideration when it comes to moving to Forest Hill, SE23. Much of the time, people tend to forget that the actual moving/removals process can be one of the toughest parts of the game and that they should pay a lot of attention to the movers hired to help them. Moving Service is dedicated to making its clients happy and this is why we have developed a flawless work etiquette that will please you. Our movers are truly hard-working and they will put all the efforts necessary to help you carry your things properly. We offer man and van hire and have vehicles equipped with GPS systems, lifts and other kind of equipment. We have the knowledge necessary to make moving go smoothly. We know what our clients need and we are bound to commit to that. We will work fast and easy and the best part about everything is that you don't have to do much (unless you actually want to, of course). All you have to do is provide us with all the information we need and we will be there to help you. Call us on 020 8746 4402 and leave your removals in Forest Hill, SE23 to us!
Our Testimonials
Moving Service has really pleased me with their cheap, efficient and reliable removals service, in Forest Hill SE23. Everyone should consider hiring them for their house move.
Your removal team helped me move home in Forest Hill SE23 yesterday. I am so thankful!
For anyone that might need help with moving house, like I did when I moved to Forest Hill SE23 I would contact these guys first because they know how to get the job done right.
Request a man and van service for SE23. They turned up on time, and worked quickly and efficiently. Good days work for such an affordable rate.